The Tank brand in Russia has an official website where you can learn more about the brand itself and the first two new products for our market.
The Tank 300 model was presented with the following description: "A car for those who are ready for progress, always looking for opportunities and new experiences. A powerful frame SUV that is adapted for any road that you want to conquer.
A frame SUV that emphasizes your achievements, and makes the path to new ones comfortable. This is a car for those who care about details and convenience. Who is sure and knows what it's worth.
Description Tank 500
The website says that the Tank 300 will have an engine with 381 Nm of torque and an 8-speed automatic. In addition, "double wishbones at the front and a solid axle at the rear", "intelligent camera and sensor system" and "massage function built into the seat" are highlighted separately.
The Tank 500's main features include climate control from the second row, "assist vehicle functions" and 9 driving modes, coupled with a hardy suspension. "The car is built for tough roads," Tank says.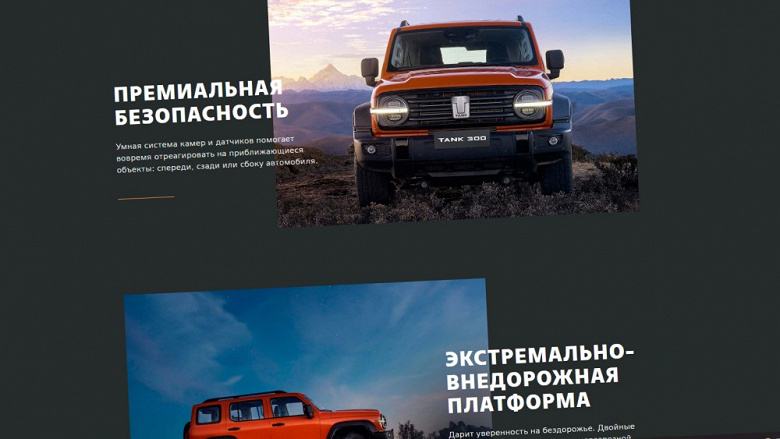 Earlier it became known that the Tank brand should enter the Russian market in November.