In Russia, cars of the Chinese company Tank began to be sold. The first model was the Chinese SUV Tank 300, which is available with a 2.0-liter gasoline engine.
An advertisement for the sale of the Chinese SUV Tank 300 appeared on the Avto.ru website. The model is available in a single configuration, in yellow. The price of the car is 5.7 million rubles.
Tank 300 is the junior model in the Tank line. The car is equipped with a 227 hp petrol two-liter engine. with a torque of 381 Nm, which works together with an eight-speed automatic transmission. The drive is complete. The Tank 300 accelerates from 0 to 100 km/h in 9.5 seconds.
The Chinese company Tank has already announced its intention to enter the Russian market. Recently, the brand launched an official website in our country, which provides information about two models – Tank 300 and Tank 500. In addition to general characteristics, it is already known that the Tank 300 is based on a traditional spar frame borrowed from the Haval H9. The SUV also received a system of "smart" cameras and sensors.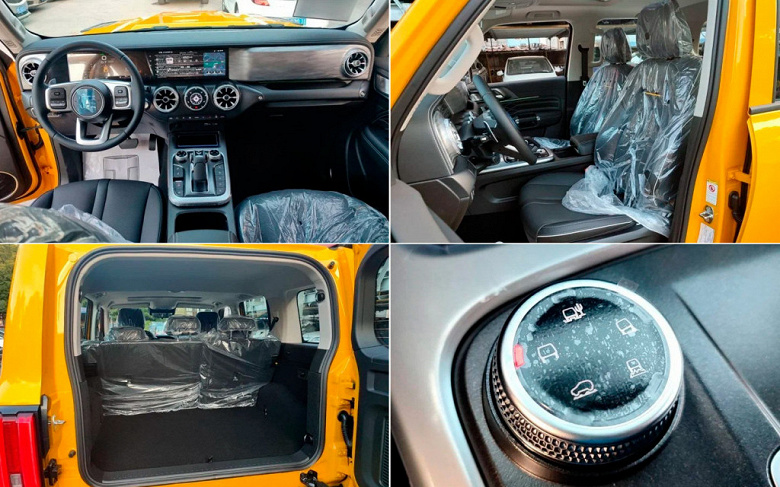 The official price of the Tank 300 in Russia has not yet been announced, but in China the car is offered at a price of 1.5 million rubles in terms of our money.