Maharashtra.
Massey Ferguson Magnatrak Launch price: Along with trucks, tractors are also used extensively for freight transportation in India. In such a situation, Tafe (Tractors and Farm Equipment Limited), the world's third largest tractor company and manufacturer of Massey Ferguson tractors, has set a new benchmark in the tractor industry by launching the Magnatrac series in Kolhapur. The new Massey Ferguson 8055 Magnatrac comes in the 50 hp range and is the first tractor in the Magnatrac series. The Magnatrack Series delivers unbelievable performance and utility with world class styling, advanced technology, unmatched power and low operating costs. This exceptional tractor range is best suited for heavy haulage.
Here's the launch…
Launching the Magnatrack series, Mallika Srinivasan, CMD, TAFE said that over 60 years, the TAFE and Massey Ferguson brands have built a deep and strong relationship with the farmers of Maharashtra. The farmers of the state of Maharashtra are quite progressive, who are rapidly adopting new technologies to increase productivity and get improved value from their agricultural operations. To fulfill their core aspirations of strength, style, comfort and functionality, TAFE has launched the new Magnatrack series. We are honored to introduce the premium heavy duty haulage tractor – Magnatrac in the Sugarcane Capital of India, Kolhapur.
Strong and low cost tractor
Let us inform you that this premium haulage special tractor made with Haier Magnatorq engine offers maximum torque and high fuel efficiency. With best-in-class 200 Nm torque, this tractor can pull heavy trolleys with ease in all conditions, on road or rough roads or in fields. Its engine and transmission are well tuned for exceptional productivity along with high off road speeds, resulting in faster haulage and unmatched fuel savings. The world class styling and design make the Magnatrack series the 'boss of the tractor'.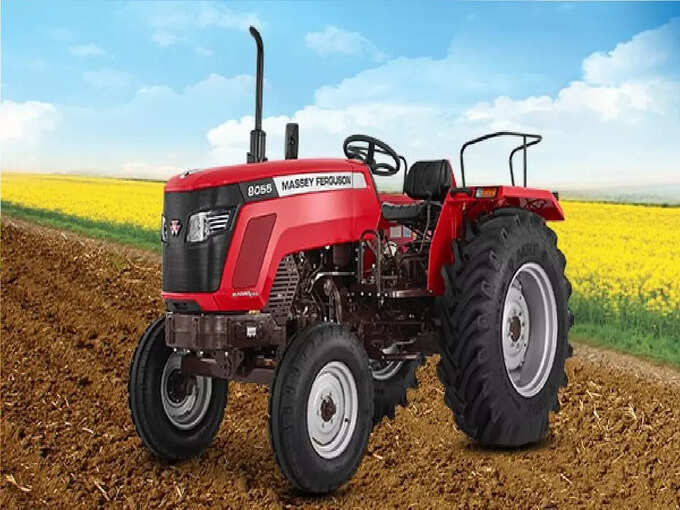 Features are awesome
Best suited for sugarcane haulage, construction material and heavy-duty haulage, the Magnatrack series is also suitable for a wide variety of agricultural operations, including new agricultural equipment such as reversible moldboard plows (RMB), rotavators, post-hole diggers, threshers, and balers. are also included. Magnatrac series tractor comes with state-of-the-art features which include a single-piece aerodynamic bonnet with one-touch front opening system. Its spacious platform, stylish looks, modern steering wheel and adjustable seats mark the benchmark of operational convenience. For the first time in the industry, Massey Ferguson 8055 features powerful projector headlamps with Tri-LED to provide better illumination during the night.