The Russian Ministry of Defense confirmed that the Angara-1.2 light rocket successfully launched a military satellite into orbit. The launch took place last night at the Plesetsk cosmodrome in the Arkhangelsk region.
On April 29 at 22:56 Moscow time, from the launcher No. 3 of the site No. 43 of the Plesetsk State Test Cosmodrome, the combat crew of the Space Forces of the Aerospace Forces successfully launched the Angara-1.2 light class launch vehicle with a spacecraft in the interests of the Russian Ministry of Defense. The spacecraft separated from the rocket at 23:18 Moscow time and was launched into the target orbit at the estimated time.




Ministry of Defense of Russia
The spacecraft was assigned the serial number "Cosmos – 2555". A stable telemetry connection has been established and maintained with the satellite, its onboard systems are functioning normally.
The head of Roscosmos, Dmitry Rogozin, congratulated all those involved on the successful launch of the rocket, calling it graceful and light. The general director of the state corporation stressed that the Angara did not disappoint and successfully passed the tests.
This is the second launch of the light version of the Angara rocket. The first launch of this version of the rocket took place on July 9, 2014, also from the Plesetsk cosmodrome. The rocket has two stages and is capable of launching up to 3 tons of payload into low earth orbit.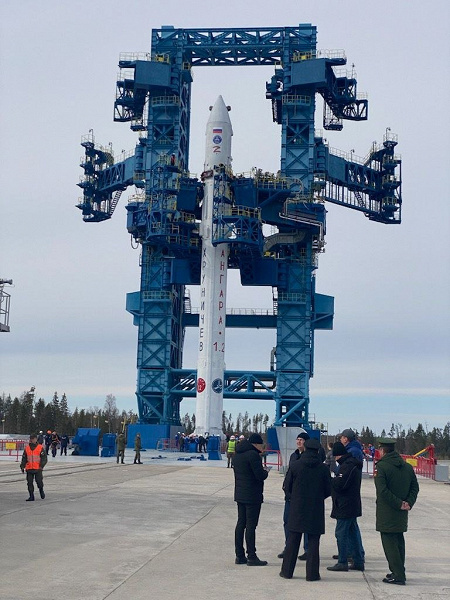 It is planned to carry out the first manned flights to the Moon on such a rocket.