A year ago Sony introduced their Nextorage brand for SSD drives for the PlayStation 5 console. However, it seems that they are preparing not only drives for the console. At the Tokyo Game Show, the company showed off new 1TB, 2TB, and 4TB PC SSDs with very high speeds and PCIe 5.0 x4 support.
The Sony Nextorage M2-2280 SSD provides linear read speeds up to 9500MB/s and write speeds up to 8500MB/s. Random access data is not yet given. At the same time, the novelty is equipped with a large heatsink, which indicates a strong heating of the controller and memory chips. It goes without saying that such a drive will not fit into the PS5.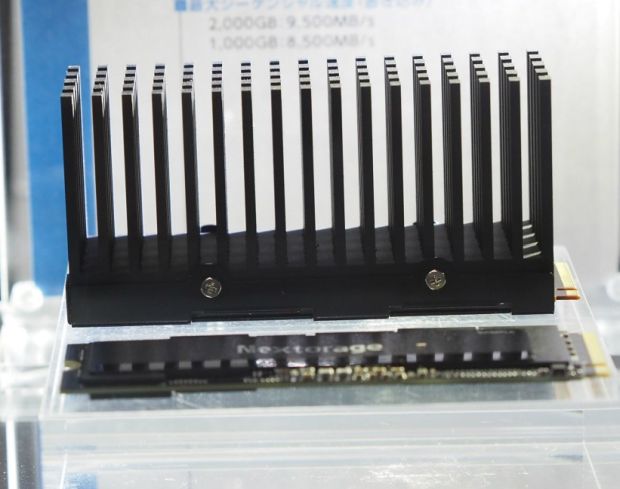 It is not yet reported when and at what price these drives will enter the market. However, PCIe 5.0 x4 support has just appeared in the latest motherboards, so it may be a long time before mass adoption.
At the same time, SSDs with PCIe 5.0 in the first generation are not as fast as showed manufacturers. It all comes down to memory speed.