Sony announced the impending shutdown of one of the functions of the PlayStation 5 game console.
The support section on the PlayStation website states the following:
In the fall of 2022, the Praise feature on PlayStation 5 will be disabled. It turned out to be not as popular among users as we expected, so we will refocus our efforts on other features. We encourage the community to keep sending positive messages to each other.
Interestingly, at the time of the launch of the PlayStation 5, the company heavily advertised the Accolades (Praise) feature. This is sort of an achievement/reward system for multiplayer games and members of the PlayStation community.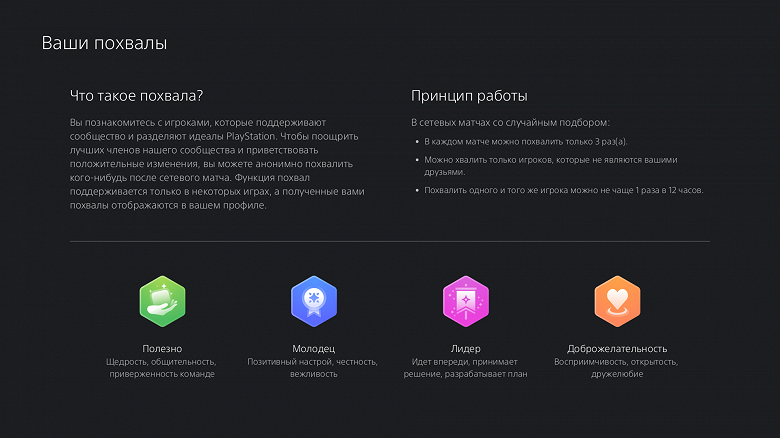 The idea was to help spread some positivity – when you play with a complete stranger, you can send them a bounty. "Praise" cannot be sent to friends and is anonymous. The "Praises" received by the user are displayed in the profile in the form of a virtual badge of honor.