Yesterday, Apple officially released the official version of iOS 16which has been available for smartphones since the iPhone 8.
For the first few hours, the following issue existed: when attempting to update apps after installing iOS 16, users were required to accept the new terms of the App Store. But if you click the "Accept" button, an error appeared. Apple has already fixed the problem.
Currently, many users have updated and have already shared their experiences, which are mostly positive.
Whether it's a four-year-old iPhone XS/XR or an iPhone 12/13, the shell runs equally smoothly. At the same time, there was information that some users encountered a problem of constant heating after the update. A solution has already appeared: in this case, it is enough to reboot the phone twice and let it rest for 10-20 minutes so that it returns to normal.
The new lock screen has been criticized. This time, Apple has made drastic changes to the lock screen, including layered background images, widgets, notification messages displayed at the bottom. You can set multiple lock screens and switch the corresponding focus mode and wallpaper according to the lock screen.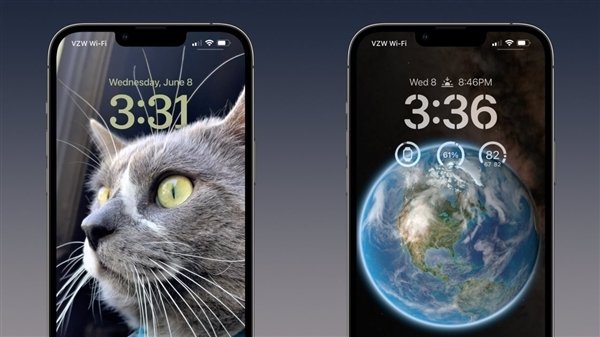 The biggest negative comment about the new lock screen concerns the huge font chosen for the time.