Nubia today published a teaser in which the promising flagship Nubia Z50 poses in its entirety. It can be seen that the device received a curved display with an embedded front camera and a main camera with three modules. Colors, apparently, will be three: white, black and blue-green.
Nubia Z50 will officially debut next week, December 19th. The smartphone will be built on SoC Snapdragon 8 Gen 2. A fast lens with 35 mm EGF will be registered in the main module of the main camera. There will be no inch sensor, but Nubia says that due to the new lens, light capture is equivalent to a large inch sensor. The phone's camera will allow you to take macro shots at a very close distance (focusing distance is only 2 cm) and ultra wide-angle photos using a 14 mm EGF lens.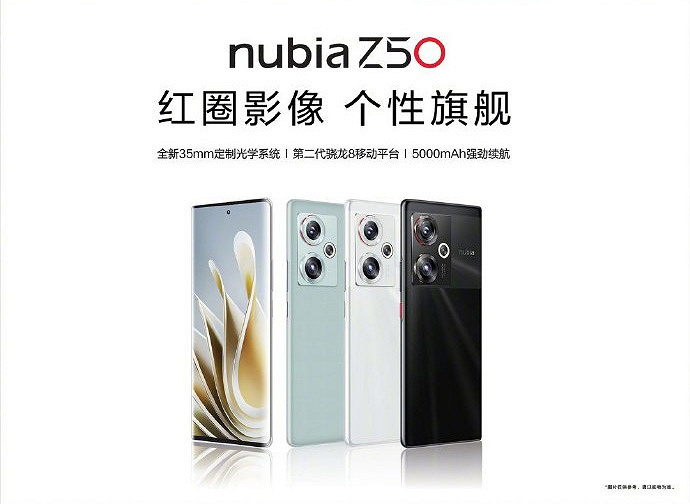 Nubia Z50 will also receive a 5000 mAh battery with support for 80 W fast charging, LPDDR5X RAM and UFS 4.0 flash memory.