Photos of another exploded smartphone appeared on the Web, this time it turned out to be the Samsung Galaxy M31. The matter is not limited to only scary images, there is a history of the model's self-destruction.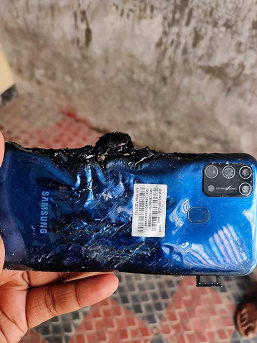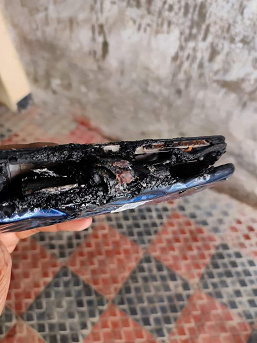 The incident reportedly took place on October 5 in Bangladesh, at that time the smartphone was 10 months old. The user put it on the shelf to be charged. After a while, the owner smelled burning and then saw smoke coming from the phone. He tried to unplug the cable from the phone, but it fell to the floor. Then this device flashed. Later, the user took what was left of the Galaxy M31 to the official Samsung service, but they believed that the smartphone was deliberately set on fire. In another branded customer service, the company said the fire could have been caused by a problem with the electrical line at home. In general, in both cases, company representatives referred to external factors, and not to a malfunction of the phone itself.
A few days ago, we wrote about the explosion of the Xiaomi Mi 11 Lite smartphone, and before that, OnePlus smartphones were marked by a series of explosions. As a rule, in most of these cases, devices self-destruct when connected to a charger.
.