Huawei today unveiled its most unusual smartwatch, the Watch GT Cyber. The device is remarkable in that the watch itself can be taken out of one case and inserted into another. Moreover, Huawei has come up with other wearing options. For example, the Watch GT Cyber ​​can be worn around the neck like a medallion. Or attach to your bag. The company even prepared a special case for the Mate 50 RS Porsche Design with a watch pocket under the camera unit. In general, we can say that Watch GT Cyber ​​is the first smartwatch that does not have to be worn on the wrist.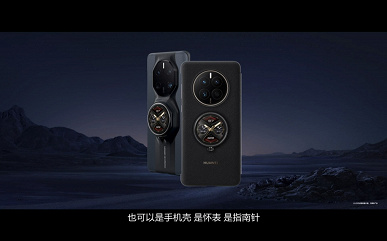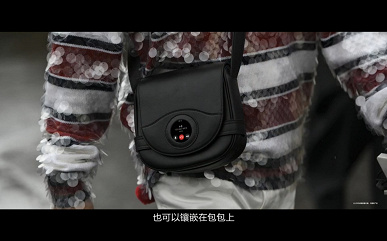 But if you use the functions of monitoring vital signs, then there are no other options other than wearing it on your wrist. In terms of monitoring, the Watch GT Cyber ​​is no different from other smartwatches: there are heart rate and SpO2 sensors, monitoring of sleep, stress, and the menstrual cycle. The device supports more than a hundred training modes and other activities (for example, there are hip-hop and parkour modes).
Watch GT Cyber ​​case is made of 316L stainless steel. The device passed 16 military strength tests. There is water protection, but only 5ATM (you can swim with the watch, but diving is not advisable).
Huawei did not disclose details about the characteristics (the presence of an NFC chip and a GPS receiver is reported), but earlier it was said that the device was unified with the Watch GT3. The software platform was HarmonyOS 3.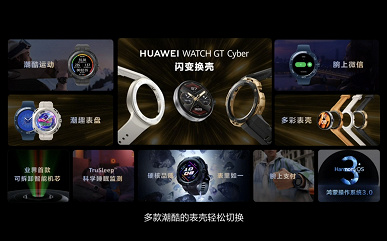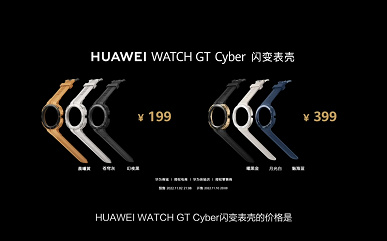 But the prices have already been announced. The "sporty" version is priced at $175, the "elegant" version is $205. Sales start on November 10, until then, hopefully, all the characteristics of the watch will be revealed.