SK Telecom and Samsung Electronics unveiled 5G exclusive mode (SA) technology at MWC 2022 in Spain. It is a strategy to lead the global 5G technology evolution by putting the technology ahead.
SK Telecom (SKT) announced on the 24th that it will show a case of verifying the '5G Option 4' technology in the 5G exclusive mode commercial network equipment environment at the SKT '5G & Beyond' exhibition hall at the Mobile World Congress Barcelona 2022 (MWC 2022). 5G Option 4 is also called 5G-4G New Radio E-UTRAN Dual Connectivity (NE-DC) technology. It can be compared with 'Option 1' using only LTE, 'Option 2' using only 5G, and 'Option 3', which is a 5G non-single mode (NSA) implemented with EN-DC technology.
The 5G option 4 technology to be unveiled this time by SKT and Samsung Electronics is the world's first research result that has been verified not only in research institutes but also in commercial networks. Compared to NSA, there is no speed degradation and it can be used alone or in combination with LTE depending on the service or situation, so it is evaluated that the level of single mode (SA) technology has been raised one step.
It is said that SKT and Samsung Electronics have recently completed the verification of the exclusive mode (SA) function while achieving a communication speed equivalent to that of the NSA using 5G Option 4 at the SKT Bundang Research Center. In addition, it said that it has confirmed the speed equivalent to that of the NSA in 5G commercial networks outside of the research institute. In this test, Samsung Electronics' 5G core, 5G base station and 4G base station equipment were used in the currently operating SKT commercial network.
5G Option 4 can be seen as an evolutionary step from Option 2, a standalone technology in which the 5G core uses only base station equipment. It is a next-generation 5G standalone standard technology that connects 4G LTE base stations and 5G base stations together on the 5G core. 5G Option 2, which cannot utilize existing LTE frequencies, has limitations in terms of speed and quality compared to the NSA technology used by many carriers.
Last year, SKT published a 5G Option 4 white paper through the NGMN Alliance (a global mobile operator technology standardization organization organized in 2006) operated together with global telecommunication companies such as Deutsche Telekom in Germany and BT in the UK. Network slicing (technology to allocate optimized network resources through multiple virtual networks, affecting traffic quality), evolved 5G core network (equipment update and application of cloud-native technology that improves traffic safety and efficiency by increasing recovery speed to the core network) has led the development of option 4 technology that can utilize SA-specific features. It is trying to establish an ecosystem with network and chipset manufacturers to conduct additional verification this year and commercialize 5G option 4 next year.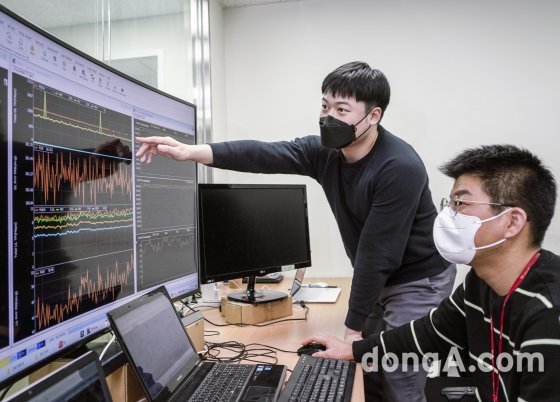 SKT and Samsung Electronics are expected to be able to apply advanced 5G technology to various services such as urban air mobility (UAM), autonomous driving, and remote robot and heavy equipment control in the future. Through continuous cooperation, the company plans to do its best to provide services that take into account the diverse needs of 5G users.
"Through the verification process incorporating 5G Option 4 technology, we have confirmed improved performance compared to Option 2, which uses only 5G exclusive mode," said Moon Jun, head of Samsung Electronics' Network Business Unit Technology Strategy Group. We will lead the development and commercialization of mod technology."
Park Jong-kwan, SKT's infrastructure technology manager, said, "5G standalone mode is a key technology that can lead the evolution of 5G technology by using the world's best LTE network, going one step further from Korea's world's first 5G commercialization performance. We will continue to strengthen cooperation with various businesses."
Source: https://bit.ly/3IheSnN