New Delhi.
Skoda New Touchpoints At Delhi UP Jaipur JK: Skoda Auto India has significantly expanded its presence in the North Indian market and has opened new customer touchpoints across multiple cities for the convenience of the customers. While the number of customer touchpoints in North India was 25 in the year 2019, it increased to 51 in 2021. Apart from this, Skoda Auto India has also increased its customer base by 127 per cent in urban centres. In 2019, the company's coverage expanded to 15 cities, which has increased to 34 cities in 2022.
For the convenience of the customers…
In fact, as part of Skoda Auto India's 2.0 strategy, the company has not only launched new platforms and new products, but has also ensured closer reach to the consumers by increasing the number of customer touchpoints across various Skoda India cities in India. The company's business has grown by 173 per cent as a result of the rapid expansion of its dealer network in North India. Skoda has now opened customer touch points in other cities including Solan, Dehradun, Bareilly, Kanpur, Prayagraj and Kota to provide greater convenience to the consumers. In the coming months, Skoda Auto India will be opening its customer touch points in cities like Amritsar, Moradabad, Varanasi and Roorkee.
After South and West, now focus on North
Jack Hollis, Brand Director, Skoda Auto India, said on the increase in the number of customer touch points in North India, "Our prime priority now is to expand our network and make our network effective by expanding our presence across India. After the company's expansion into South and West India, it was quite natural and natural that North India should also be included in the company's growth story. The company has made a lot of progress, although this is just the beginning and the consumer expectations from the company are expected to increase further in the coming days. The prime and ultimate goal of Skoda Auto India is to provide the best service to the consumers and ensure customer satisfaction. Our continued expansion in customer touchpoints is our endeavor to get closer to our followers and consumers.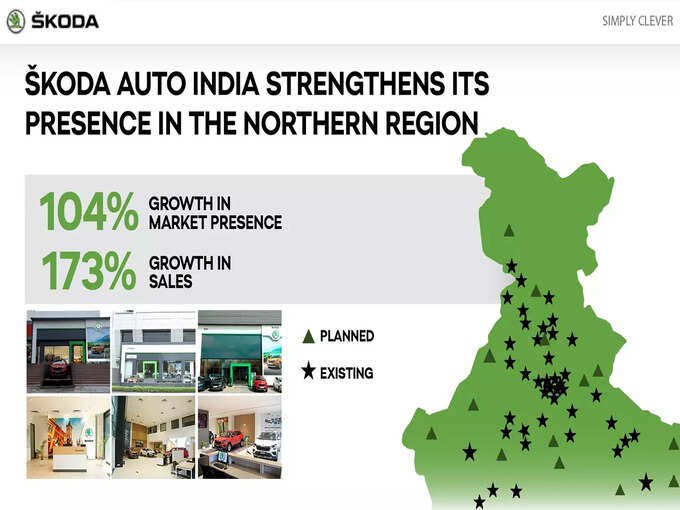 Kushak and Slavia
Let us tell you that Skoda has recently launched its new midsize sedan Slavia. This is a project of Skoda Auto India 2.0, which is based on the platform of Made in India MQB A0 IN. The year 2021 was very good for Skoda Auto India and now in 2022 also the company is doing very well. Kushak SUVs account for 60 per cent of the company's total car sales. At the same time, Slavia is also getting a very good response.