The Perseverance rover continues to take pictures of unusual objects on the Red Planet. This time, objects of artificial origin again got into the rover's lens.
In the photo, the object is about 8 cm long. Presumably, this is part of the lander that helped the rover land on Mars.
Of course, the object looks unusual, so jokes about Martian skin, snake skin and Martian shopping bags have already spread on the Web.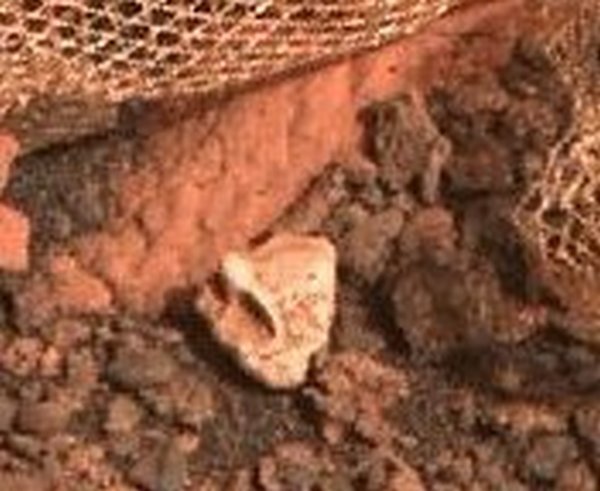 In addition, at a close approximation, another object can be found in the picture next to it, which also looks unusual, but this is probably just a stone.
Of course, it is difficult to say what exactly the rover photographed, but this is not so important. Moreover, this is far from the first object of this kind that has met on the path of Perseverance.