New Delhi.
New Maruti Alto Photo Look FeaturesBig news has come to the people waiting for the next generation model of Alto, the most affordable car from Maruti Suzuki. Yes, before the launch, a clear image of the Next Generation Maruti Alto 2022 has surfaced, which will make your heart happy after seeing it. A picture of this entry-level hatchback has been leaked during the TVC shoot ahead of the all-new Maruti Alto 800 launch. You would love to know that the new Alto 2022 in the leaked image looks much better than the current model. The new Alto will be taller, have more space and will be equipped with better features.
Clear looking new Alto
The advertisement of the 2022 Maruti Alto has been shot recently and during this time its clear picture has been seen for the first time. According to media reports, it can be unveiled in the month of September and then its price can be disclosed in the middle of October. Actually, people have been waiting for the next generation Alto for a long time. For many years, the public has been waiting for the updates of Alto, as well as the company is also upset about their low sales. In such a situation, now the preparations to take the Alto 2022 with better look and features on the roads are almost complete.
New look and features
At present, if you tell about the look-features and power of the All New Maruti Alto 2022, then the new Alto will be bigger in size and height than the current model. It will get better grilles, headlights, turn indicators, roof rails, new taillight, redesigned bumpers and bigger wheel size as well as more wheelbase. Compared to the current Alto, the next generation Alto will see a lot of cosmetic changes. On the other hand, talking about the interior and features, it will get better interiors, new dashboard, large touchscreen infotainment system with smartphone connectivity as well as many new standards and safety features.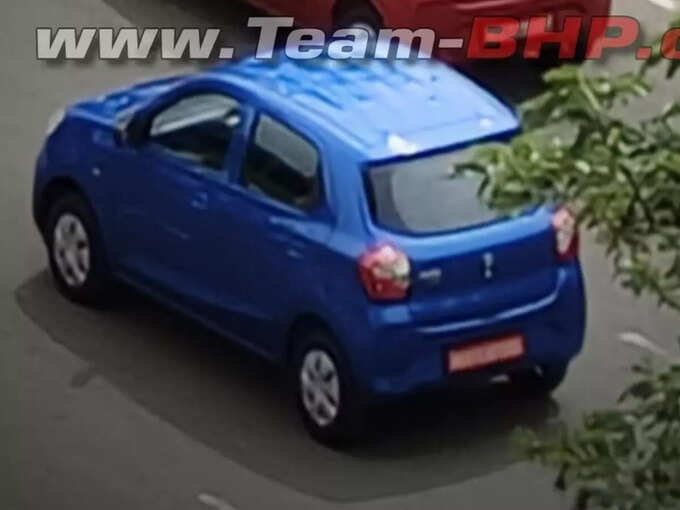 CNG option with better mileage too
Along with the existing 800cc 3 cylinder petrol engine, the next generation Alto can also see a new 1.0 liter 3 cylinder petrol engine, which will be based on the K-series. The new Alto can be offered with a 5-speed manual as well as a 5-speed automatic transmission option. The new Alto will have a better mileage CNG kit. After that, its possible price can start from more than Rs 4 lakh. The new Alto is being manufactured at the Maruti plant in Manesar, Haryana.