SBI Scam Alert: A message is coming to the users of State Bank of India so that they have to be careful. This is the message on which they may find it very difficult to reply. Let us know which message we are talking about and why it is dangerous.
SBI Scam Beware of This Message by Hackers: The cases of online scams have increased a lot. Most scams usually happen through text messages. One such scam has come to the fore which is targeting the users of State Bank of India. In this scam, a message is coming to the customers of SBI which is actually a trap of hackers. Replying to this message can prove to be very dangerous and because of this you can lose all the money in your account. Let us know which message is being talked about here, what is written in it and what can be done to avoid it. 
Beware of this message coming from SBI!
The PIB Fact Check Team has recently discovered that many hackers and scammers have also sent a message to the users of SBI, which can lead to the emptying of the users' account. In this message, SBI users are being told that their SBI Yono account has been deactivated, for which the user will have to update his PAN card details. Let us tell you that this message is not being sent officially from SBI and it is a scam.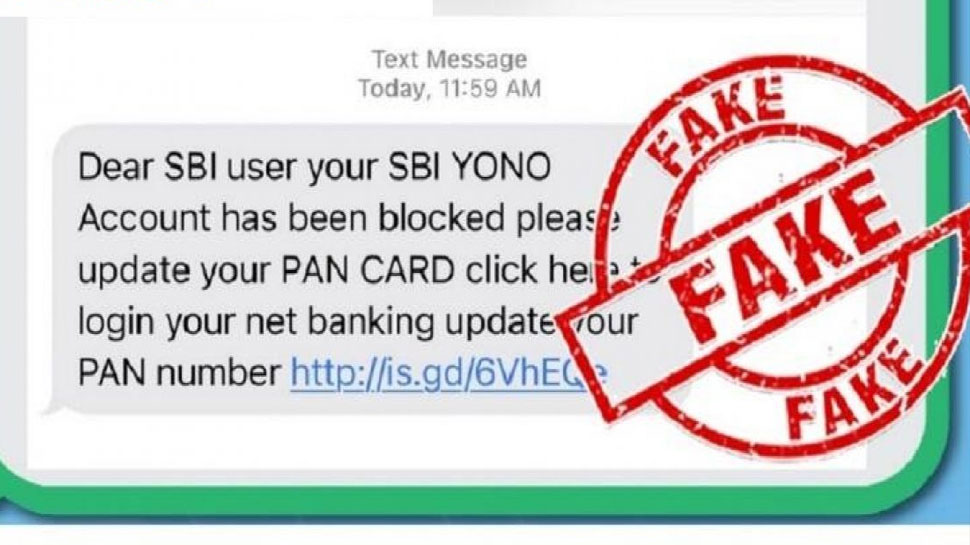 Photo Credit: Business League
may have to reply
Let us tell you that this message asking for PAN card details also includes a link, by clicking on which users have to give PAN card information to 'SBI'. By clicking on this link and feeding the details, your important and private information will go to the hackers. The user's name has also been added to make this text message realistic. Despite all this, do not believe it because it is being sent not by SBI but only in the name of SBI. 
Report this type of message immediately 
If you get this message, report it immediately. To report this message, you can write an email to [email protected] or you can also call SBI's helpline number, 1930. Keep in mind, SBI never asks for personal details of its customers over SMS and hence if you receive any such message, beware of it.