Sapphire, AMD's graphics card partner, has unveiled a model Sapphire Pulse RX 6400, images which appeared a week ago. This is a low profile card that occupies one expansion slot. One is equipped with a simple cooling system with a single fan.
Recall that the basis of the Radeon RX 6400 is the Navi 23 graphics processor with 768 stream processors, a 64-bit bus associated with 4 GB of GDDR6 memory. The memory runs at 16 Gb/s. The GPU frequency in Game mode is 2039 MHz, the Boost frequency is 2321 MHz.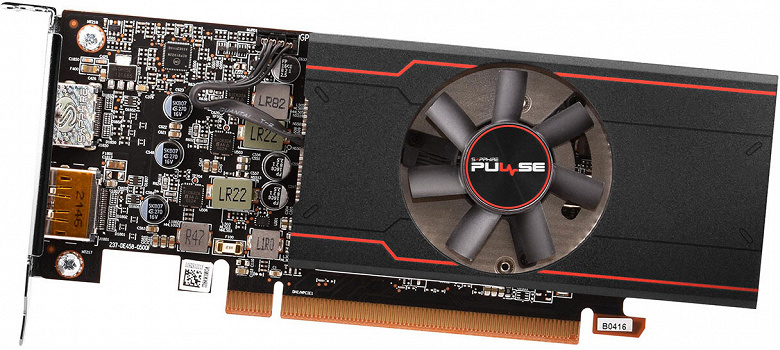 The power consumption of the video card does not exceed 55 W, which made it possible to do without an additional power connector. The card is equipped with a PCIe 4.0 x4 interface. To connect monitors, there is one HDMI and DisplayPort video output. Both of them support resolutions up to 7680 x 4320 pixels.