The LAPSUS$ hacker group, which most recently hacked into NVIDIA 's servers and stole about 1TB of sensitive data from a GPU manufacturer, said it has now hacked into Samsung's servers and also stole sensitive data.
The attackers did not specify which Samsung servers were their targets and how much information was eventually stolen. However, they reported what data was in the list of stolen:
the source code of each trusted applet (TA) that is part of the Samsung TrustZone environment and is used for confidential operations, i.e. hardware cryptography, encryption, access control;
algorithms for all biometric identification functions;
source code downloaders for all latest Samsung devices;
various data and some confidential source code from Qualcomm;
source code for Samsung activation servers;
the source code of the technology used to authorize and authenticate Samsung accounts, including APIs and various services.
If the claims of the hackers are true, then Samsung has faced a very serious breach of the security of its internal network, which can have very serious consequences for both the company itself and its partners, such as Qualcomm.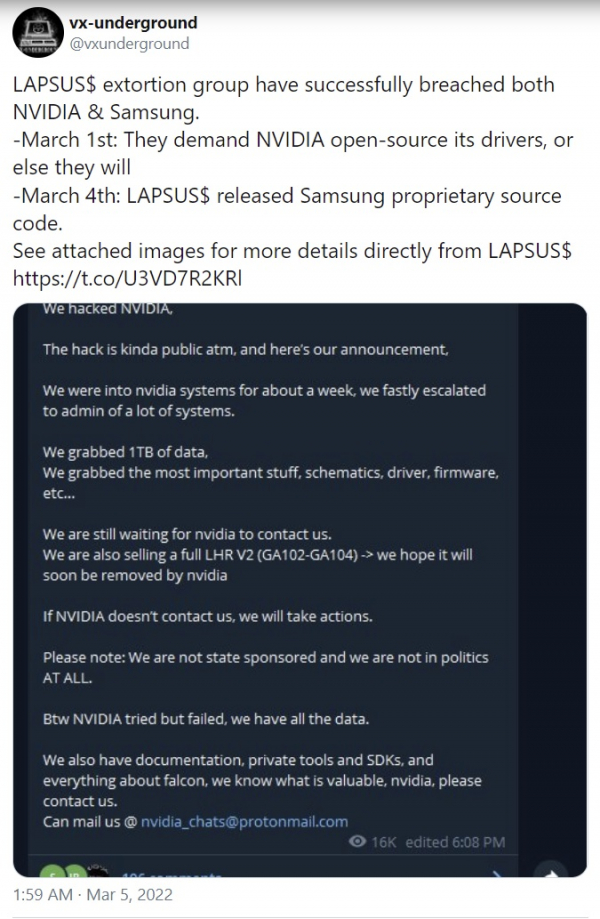 In their message, the hackers did not say anything about a ransom or any interaction with Samsung regarding the hack. It is highly likely that the company could simply refuse to comply with the requirements put forward by the attackers.