The RCI News Telegram channel posted comparative photos of Lada Granta 2 and Dacia Logan 3 cars, which are built on a common CMF-B platform from Renault Nissan.
The photographs clearly show common elements, in particular, a horizontal multimedia system tablet, a steering wheel base with the same buttons, an instrument panel, and a three-handle climate control unit.
Recall that the first high-quality live photos of the new car Lada Granta 2, which is scheduled for release at the end of 2024, have appeared about a week ago. It is known that the car will receive domestic seats production of the Syzran enterprise "TPV Rus".
Automobile portal "Kolesa.ru" used photos of body parts and patent images of Lada Granta 2 to create high-quality renderings showing the upcoming car in its entirety.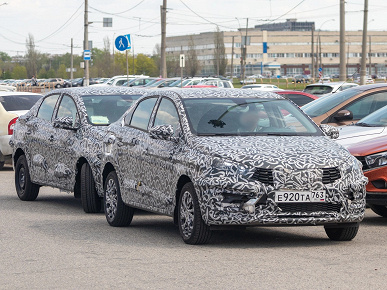 Yesterday Avtograd News published photo of a test copy of Lada Granta 2 at AvtoVAZ.