According to a reliable source, the six-core Ryzen 5 7600X scores about 1900 points in the Cinebench R23 single-thread test, and the eight-core Ryzen 7 7700X scores about 2000 points.
For comparison, the Core i5-13600K, all the top-end Core i5, Core i7 and Core i9 of the current generation have approximately the same results, but the Ryzen 5000 at best scores about 1650 points.
That is, the increase in single-core performance for the Ryzen 7000 is about 25%, which is a lot. There are no results in multi-threaded mode, but yesterday we seen what the Ryzen 7 7700X is capable of in Cinebench R20.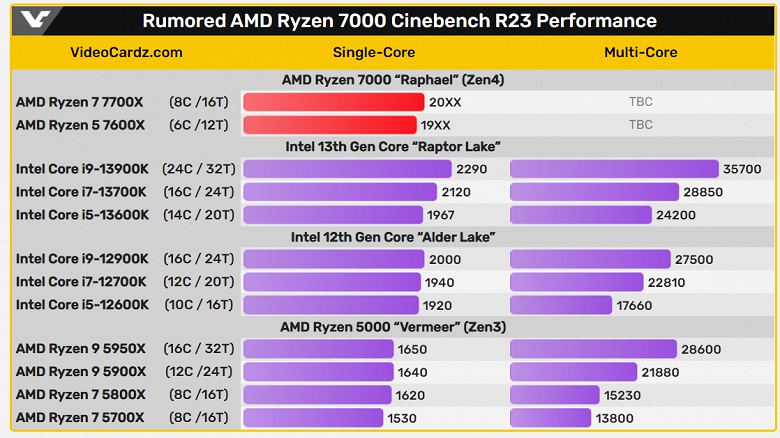 Such an impressive increase should be due to both significantly higher frequencies and a new architecture. As for the source, the insider has repeatedly correctly indicated the parameters of various CPUs and GPUs before they were released.