Employees of two retailers told Izvestia about the sharp increase in demand for mobile batteries. In one of them, on September 21-25, sales quadrupled compared to the second half of the previous week.
In "Megafon" in the period from 21 to 27 September, the demand more than doubled compared to the previous week. More often than others, users choose devices with a capacity of over 10 thousand mAh, said David Borzilov, sales director of the operator.
During this period, but compared to the same dates in 2021, sales of mobile batteries increased by about the same amount in Citilink. "Mobile batteries with 10 thousand mAh and 20 thousand mAh have become the most popular. More than 80% of external battery purchases came from models with this capacity", – says his representative.
In addition to mobile batteries, hardware crypto wallets are in high demand among Russians. Over the past week, one of the sellers has tripled their sales on Ozon. In turn, the press service of Ozon noted that over the past week, compared to the previous week, the overall growth in sales of crypto wallets on the marketplace was 15%.
Accumulators are necessary first of all to owners of phones subject to mobilization, experts point out. According to them, crypto wallets for withdrawing funds from Russia are relevant for those who go abroad.
Interest in hardware crypto wallets is likely to grow even more amid reports that the EU may ban Russians from all cryptocurrency transactions, said Denis Kuskov, CEO of TelecomDaily. On September 29, Bloomberg reported that among the new anti-Russian sanctions of the European Union, there may also be a ban on European services for storing virtual money of Russians, opening crypto wallets and accounts for citizens of the Russian Federation. Now a Russian legal entity or individual can store up to 10,000 euros on a crypto wallet opened in the EU.
Large retailers did not comment on the weekly dynamics of sales of crypto wallets – at the same time, they note that the demand for them this year as a whole has increased significantly.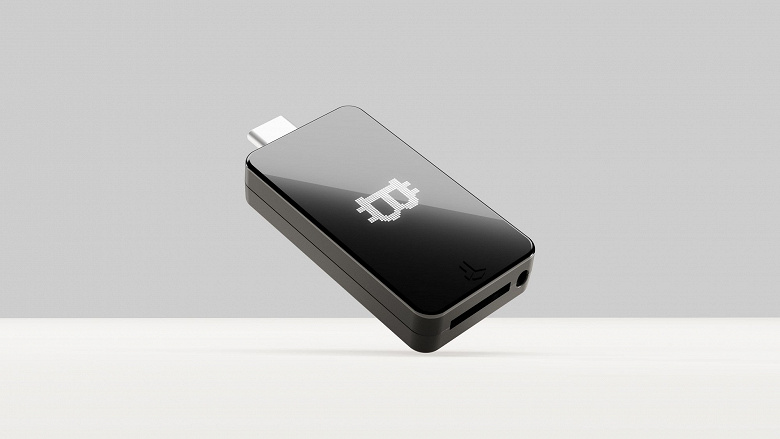 The peak of sales was in March with a sharp increase by several times compared to last year, in the II and III quarters, demand remains, said a representative of M. Video – Eldorado. From January 1 to September 27, 2022, their sales in pieces on Wildberries increased six times compared to the same period last year, the press service of the marketplace noted. Ozon is also talking about the growth in demand for such devices this year. One of the reasons his representative calls their wide offer on the marketplace.
"From the very beginning of the year, the range of crypto wallets on Ozon has expanded significantly – already in January 2022, the number of product names increased by 7.7 times compared to December 2021", – told Izvestia in Ozon.
Sergey Polovnikov, head of the Content-Review project, believes that power banks and crypto wallets will not become a shortage. These gadgets are produced in huge quantities, there are enough of them in the warehouses of retailers, the expert notes. In addition, cryptocurrency can be stored on a regular flash drive – and there will definitely be no interruptions with them.
"And most importantly, a sharp demand for push-button phones, external batteries, etc. was observed in the early days of partial mobilization, people often bought all this for the future. Accordingly, demand will level off soon", – says Sergey Polovnikov.