Evolute electric vehicles have a useful feature in the form of a telematics system. Auto users can now install a mobile application on their smartphone and use it to control the state of the car.
So, through the application, you can start the power plant, open doors, control the state of temperature and the charge of the traction battery. The application displays the charging stations and their status (free / busy), you can use it to pay for charging. Finally, through the telematics system, you can track the location of the car. The new feature works with both i-Pro sedans and i-Joy crossovers.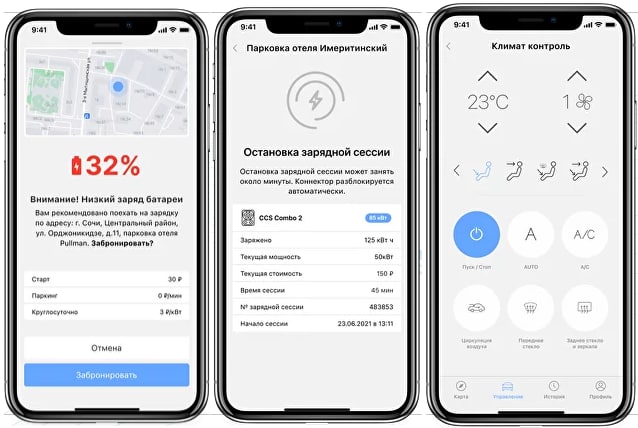 Recall that a few days earlier, a telematics system similar in capabilities appeared in Russian crossovers Geely Coolray.