New Delhi. If the war between Russia and Ukraine is prolonged or if the crisis increases due to it, then it will affect India too. Mobile phones and bikes and cars can also become expensive in India along with many things including edible oil, petrol. The reason for this is the metal palladium, which is found in large quantities in Russia.
Russia is the largest producer of palladium. Last year it produced 2.6 million troy ounces of palladium, which was 40% of the world's total production of palladium. Palladium is also used in petrol and hybrid vehicle exhausts, mobile phones, electric equipment, dental treatment, jewellery.
used in car
Palladium is used in the car to reduce the effect of toxic gases such as carbon monoxide, nitrogen dioxide. It converts these gases into less harmful gases like nitrogen, carbon dioxide. The catalytic converters used in the exhausts of petrol and hybrid vehicles are made from palladium. For the first time in 2009, the sales of petrol vehicles increased compared to diesel vehicles.
The catalytic converter looks something like this.
Use of palladium in other items including mobile
Palladium is a very important essential metal in the manufacture of mobile phones. It is used on a very small scale in the phone, but it is very important. About 0.015 grams of palladium is used in a phone. Palladium is installed in the phone's microprocessor and printed circuit board. Similarly, when a tooth goes beyond 'drill and fill' treatment, palladium alloys are used for the crown and bridge.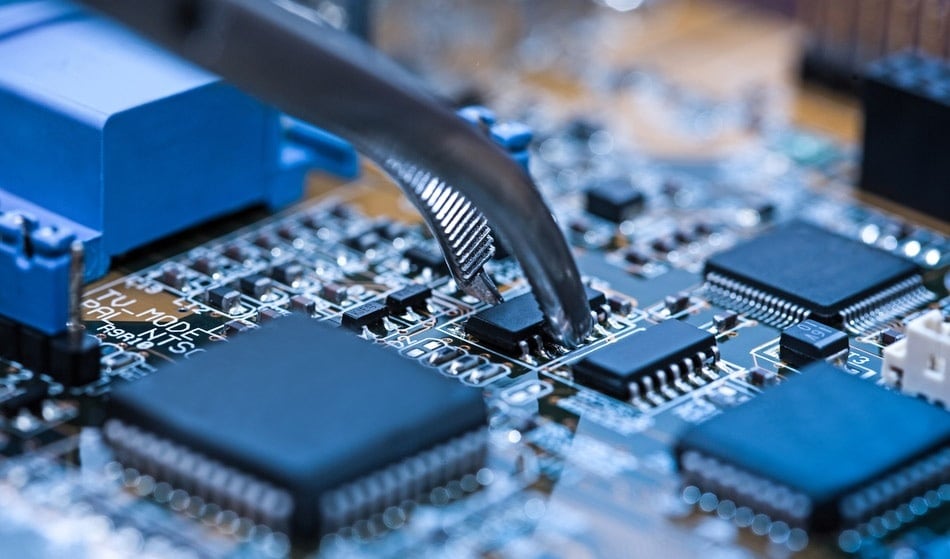 Used in microprocessor.
Palladium is the most expensive metal
The cost of one gram of palladium is around Rs 6,188. In this way, the price of 10 grams of this becomes Rs 72,184, which is much higher than the price of gold and platinum. Palladium is a shiny white metal similar to platinum. It is found in large quantities in Russia and South Africa. The process of getting it out of the ground is also very complicated. Apart from this, it is found in very small quantities in the ground. This is the reason why it is very expensive.