Toyota Grand Highlander 2024 model year will be presented on February 8, but for now the company has published a photo that allows you to evaluate the interior space.
Toyota describes the new Grand Highlander as an "active family cruiser". There is said to be enough room on the third row to comfortably accommodate an adult's legs or seven pieces of luggage.
The photo of the interior shows that there are large cup holders on the sides of the third row. There is also a place to charge mobile devices.
An earlier teaser showed the back of the Grand Highlander. While the standard model has narrow, sharp-edged taillights, this car's headlights are square. The model name is prominently displayed under the rear window. The teaser showed the Hybrid Max badge.
The Highlander is currently available with a 2.4-liter turbocharged four-cylinder engine that develops 265 hp. and 419 Nm of torque. There is also a hybrid with a 2.5-liter four-cylinder engine and two motors with a total output of 243 hp. It is not yet clear if the Grand Highlander will be available with one of these powertrains.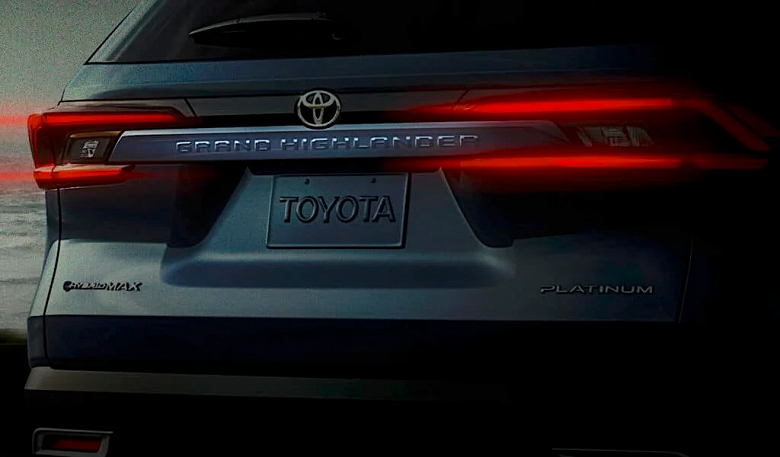 It is assumed that the Grand Highlander will be released under the Lexus brand, called the TX. It will be between RX and GX. The automaker has applied for trademarks for the TX550H+, TX500H and TX350, suggesting the possibility of multiple powertrains.