Richard Mille has teamed up with Ferrari to create the thinnest mechanical watch in the world, costing many times more than most of the Italian brand's supercars.
Model with a simple name RM UP-01 Ferrari costs 1.888 million dollars. Only 150 copies of such watches will be created.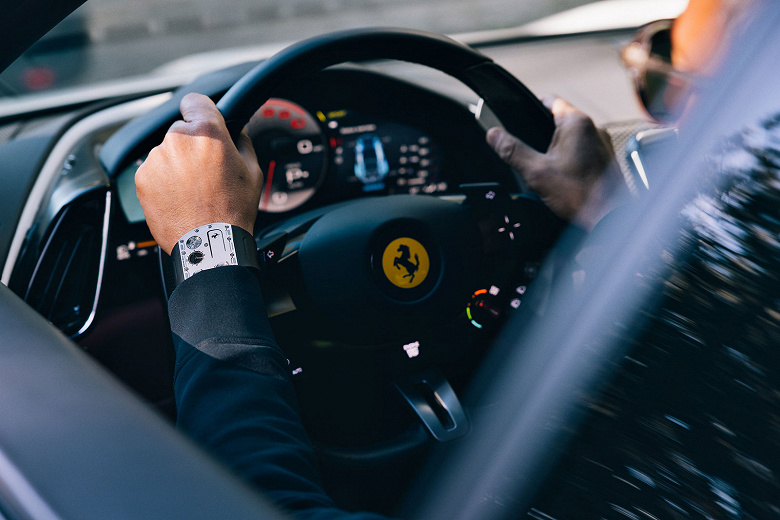 As for the very main feature, the thickness of the watch is only 1.75 mm! True, it's only 0.05mm thinner than the previous Bulgari Octo Finissimo Ultra record holder, but it's an incredibly thin device anyway. At the same time, the thickness of the watch mechanism is even less – 1.18 mm. Watches are made mainly of titanium with inclusions of aluminum and vanadium. Richard Mille says it took more than 6,000 man-hours to create the novelty.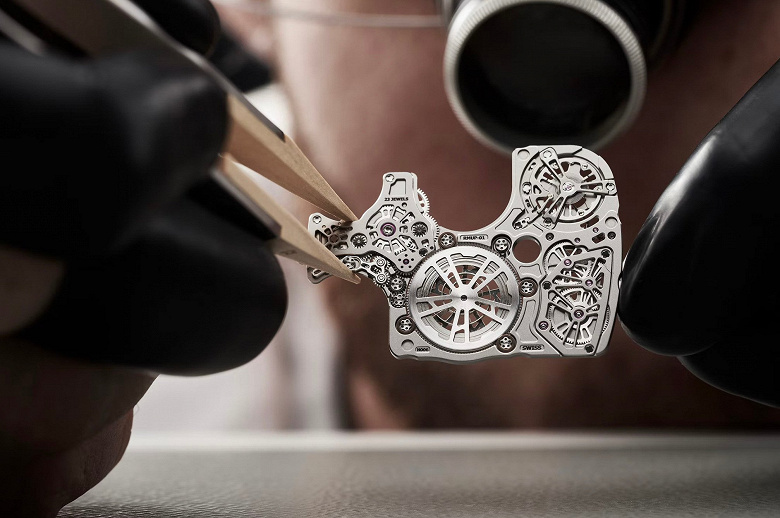 The RM UP-01, created in collaboration with the Ferrari team, is the result of many years of work, dozens of prototypes and over 6,000 hours of development and laboratory testing. The challenge of creating an ultra-thin watch precluded the use of a traditional watch mechanism with tiered gears and hands. Realizing the impossibility of placing all the components on a wider board, Richard Mille decided to distribute them in such a way that a perfect symbiosis of movement and case was obtained, with one providing strength and rigidity to the other. We wanted to keep the traditional architecture, in which the mechanism is assembled in a case, and not such an assembly, where the back cover duplicates the board, in order to ensure shock resistance under any circumstances.
Despite the ultra-thin case, the watch offers water resistance (up to 10 meters) and is capable of withstanding accelerations up to 5000 g. The power reserve is claimed to be 45 hours.