Renault has unveiled the latest development under its sub-brand Mobilize, which is focused on the production of electric cars for carsharing and taxis. The Solo Concept is a miniature single-seater, measuring just 1.37m long, 0.9m wide and 1.75m high. Created by Renault in India, the concept car has three wheels and is capable of speeds up to 25 km/h. . Recall that this is the maximum speed the government of the Russian Federation has recently allowed for electric scooters, gyroscooters and other similar devices.
According to the creators, the Mobilize Solo does not require a driver's license to operate, it can be driven without a helmet, and the control is carried out using a joystick. The driver is in an electric car in a relaxed half-sitting position, and the body envelops him, almost like clothes, the creators of the concept car say. At the same time, the micro-car has an airbag and an emergency button activated by the foot – it will stop the electric car in case of danger. Mobilize Solo has only one door – on the left side; The seat folds forward to provide access to the storage compartment.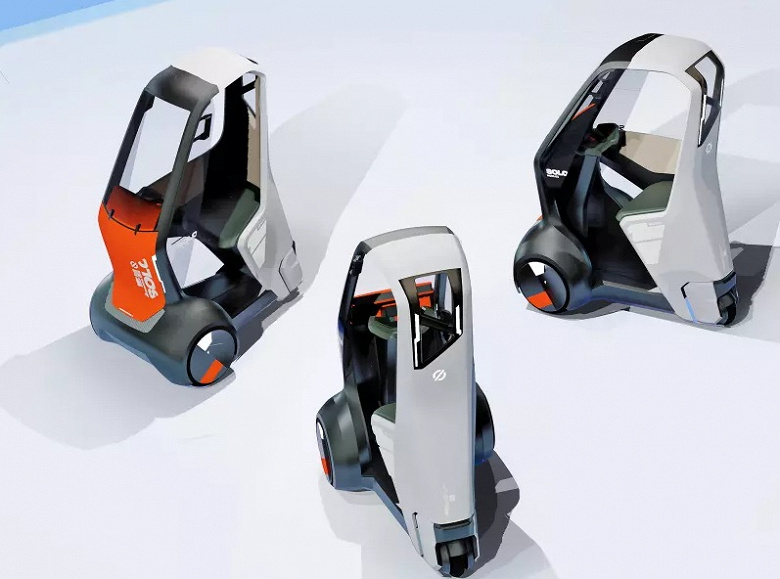 The structure of the car is 50% recycled materials, and the electric car itself is 95% recyclable. The shape of the body is built so that in the parking lot the cars "invest" in each other: a standard parking space can accommodate up to six Mobilize Solo in one row. In this case, they can be charged at the same time from one terminal, thanks to wireless induction charging. In addition, the car battery can be removed and charged at home from the mains. The developers note that Mobilize Solo is designed to take up a minimum of space in the city, while ensuring driver safety and weather protection.