Together with the flagship Xiaomi 13, the Chinese company is preparing several more models, including Redmi Note 12. When the smartphones of this series will be released, it is not reported, but the source found two models associated with Redmi Note 12 in the ECE database.
Their catalog numbers are 22101316G and 22101316UG. The letter "G" at the end is short for "Global": models intended for the international market are registered. Given that we are talking about the EEC, the devices will appear in Armenia, Kazakhstan, Kyrgyzstan – in addition to Belarus and Russia.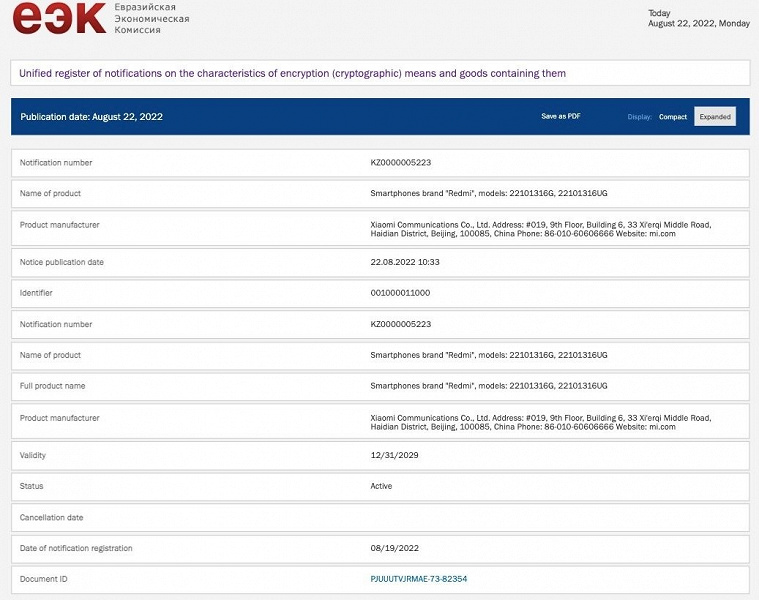 There are no technical details yet. But if in Redmi Note 11T the bet was made on performance, then in Redmi Note 12 less attention will be paid to the hardware platform, more to the rest of the components. So, the source suggests that Redmi Note 12 may have a 1.5K OLED screen. Recall that such a display is used in the current flagship Redmi K50 Extreme Edition, and A well-known Chinese insider claims that many smartphones with 1.5K screens will appear by the end of this year..