The recently introduced smartphone Redmi Note 12 Discovery Edition stands out with an incredibly powerful 210-watt charging. Xiaomi promises that it charges the phone's battery in 9 minutes. In reality, things are a little different.
Employees of Charger Labs tested the Redmi Note 12 Explorer Edition, and it turned out that it took 10 minutes and 10 seconds to fully charge the battery, which, we recall, is only 4300 mAh. In relative terms, this is more than 20% longer than promised, but in reality the difference can hardly be called significant.
Tests have shown that the peak power that charging develops in the case of Redmi Note 12 Discovery Edition, in fact, also does not correspond to the declared one. Instead of 210 watts, we are talking about 184 watts.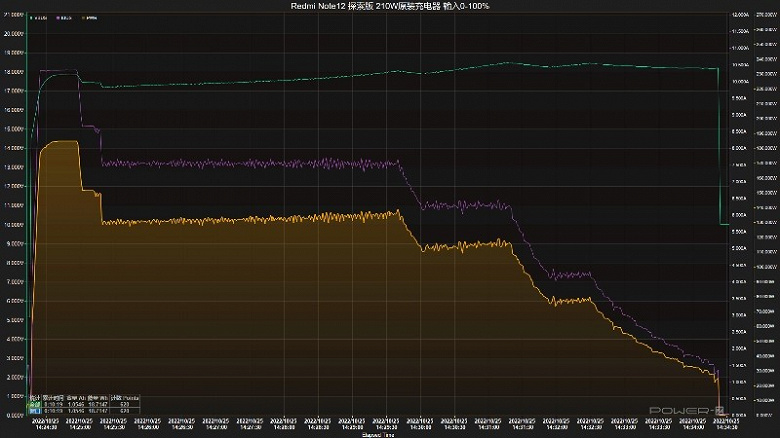 But what can be praised is the temperature regime: the smartphone heated up to a maximum of 43.3 degrees, which with such charging power can be called a good result.
Recall that in China for Redmi Note 12 Discovery Edition they ask for $ 335 for a single version with 12 GB of RAM and 256 GB of flash memory.