Fundraising for the Spinn CP.02 camera strap is underway on the KickStarter website. The Spinn CP.02 is the next step in wearing DSLRs and mirrorless cameras, according to the developers who are aiming to raise an estimated $ 14,000. Judging by the fact that in just a few days the amount raised approached $ 100,000, the ideas embodied in Spinn CP.02 found understanding among potential users.
The Spinn CP.02 system includes a bracket that attaches to the bottom of the camera and an adjustable strap with one wide and two narrow sections. This allegedly allows the camera to be positioned so that it is comfortable to wear and easy to use. Compatibility with Arca Swiss platforms makes it as easy as possible to mount the camera on a large number of tripods and other photo and video accessories. The 115 x 42mm bracket attaches to the camera weighs 48g and does not restrict access to the battery compartment. The lugs for the strap are located on the edge of the bracket, so the camera does not twist, as is the case with similar solutions that use a single point, such as holes for mounting on a tripod.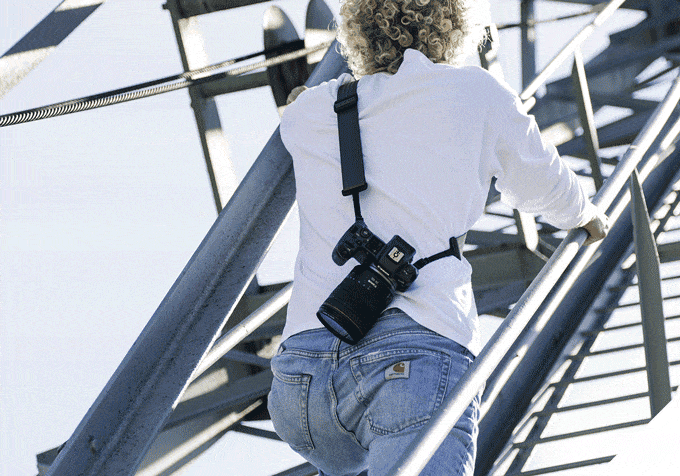 A belt with a total length of 99-155 cm and a weight of 80 g can be black or olive. In the widest part, its width is 38 mm. The hardware is made of carbon fiber reinforced plastic. It does not scratch the camera and lens.
The list of compatible cameras is too long to be listed here. It includes all modern models from leading manufacturers.
The minimum contribution that allows you to count on receiving the kit is 85 euros. You can only get a belt – it will cost 39 euros. Or just a bracket, which costs 47 euros. Shipping is due to start in February next year.