On the week AMD releases Adrenaline 22.71 driver, which significantly improved the performance of video cards in applications using OpenGL. As a result, some even older models received a solid increase in games. This also applies to the Radeon RX 580.
This model was once popular among both gamers and miners. But even now, after five years since the start of sales, she still actively uses both. But if miners can't count on an increase in efficiency from updating drivers, then gamers should upgrade to the latest Adrenaline driver, which significantly improved performance when using OpenGL. So, for example, if with Adrenaline 22.6.1 the Radeon RX 580 gives an average of 302 FPD in Minecraft, then with Adrenaline 22.71 – 547 FPS! A very solid free increase of about 80%.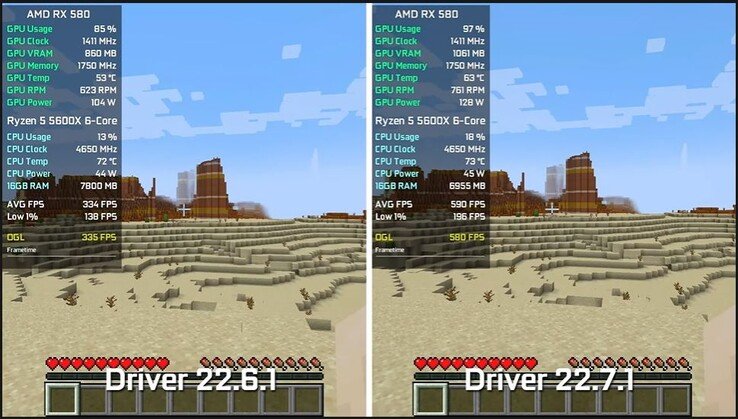 So the Radeon RX 580 will still work. At least for gamers who still use Full HD monitors.