LG's latest flagship is an unusual model Wing – got Android 11. Android 12 will probably not get Android 12, so we can say that this is probably the last major update for the latest flagship smartphone of the company.
So far, the update has been released for Verizon carrier models in the US. The update also contains the latest November security patch. Of course, new basic functions of Android 11 have appeared, but the shell, apparently, has not changed at all.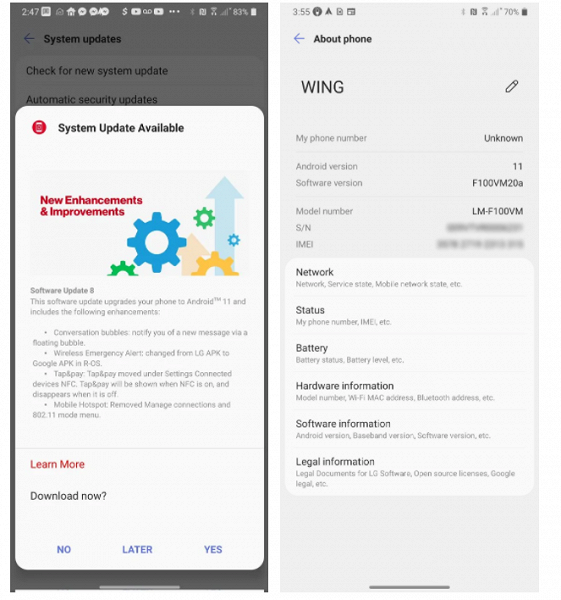 As for Android 12 for Wing, the situation is uncertain. On the one hand, LG promised to support its flagships for two years, and Wing came out with Android 10, so in theory it could get Android 12. On the other hand, if we talk specifically about the years of support, and not OS versions, then Wing was released in September 2020. As you can see, Android 11 became available for the device a year and three months later, that is, with such a schedule, Android 12 simply will not have time to release. In addition, LG has closed its mobile division, so it is not a fact that it will want to spend time and money on releasing a new version of the OS for Wing. Moreover, it failed in sales.
.