Tesla has released new images of its Semi electric truck. According to Insideevs, we are talking about the final, serial version of the model. In the new images, Tesla Semi differs in design from previously presented prototypes.
The environmentally friendly truck received new door handles, modified optics and large rear-view mirrors. It is expected that deliveries of the car will begin at the end of this year. The Tesla Semi will initially be available in a 500-mile (804 km) range version that has a claimed electrical consumption of less than 2 kWh per mile and a maximum gross weight of 82,000 pounds (37,195 kg). Later, Tesla plans to release a more affordable version of the truck with a range of 500 km.
How much the new trucks will cost is still unknown. Previously, it was expected that the older version will cost customers $180,000. However, now there is evidence that the cars will cost more than $200,000.
The Tesla Semi power plant will include four electric motors. According to preliminary data, the truck will be able to accelerate from standstill to 100 km / h in 5 seconds, and with a fully loaded trailer – in 20 seconds.
Charging with one of Tesla's special ultra-fast chargers (also known as the Tesla Megacharger), the truck can restore 70% of its range in just 30 minutes.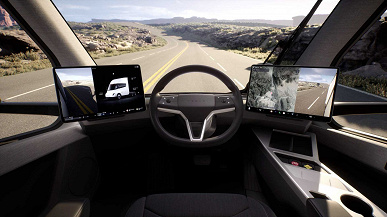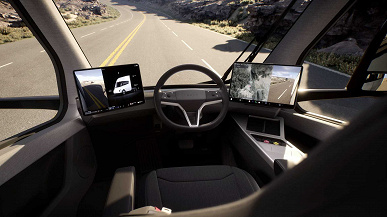 The premiere of the Tesla Semi prototype took place in November 2017. Initially, it was planned that he would get on the conveyor in 2019.