At the Innoprom-2022 exhibition, which takes place from July 4 to 7 in Yekaterinburg, the employees of the Biryuch Innovation Center presented an unmanned aerial vehicle developed in Russia called the Hi-Fly S700.
Hi-Fly S700 is supposed to be used within the city limits, while Western developments most often cannot be used directly in the city due to the noise level. In addition, this UAV does not require a human pilot in the cockpit, that is, the developers rely on unmanned flights.
This device can make it possible to realize the idea of ​​living in nature with clean air, about 40-60 kilometers from a big city, with the ability to quickly and safely get to various points.
Initially, development is carried out in two directions. Air taxi Hi-Fly Taxi is created for fast and environmentally friendly movement within the city and abroad of megacities, and the cargo UAV Hi-Fly Cargo will be used for the prompt delivery of goods to hard-to-reach locations, where it is either difficult or very long to deliver anything by conventional means .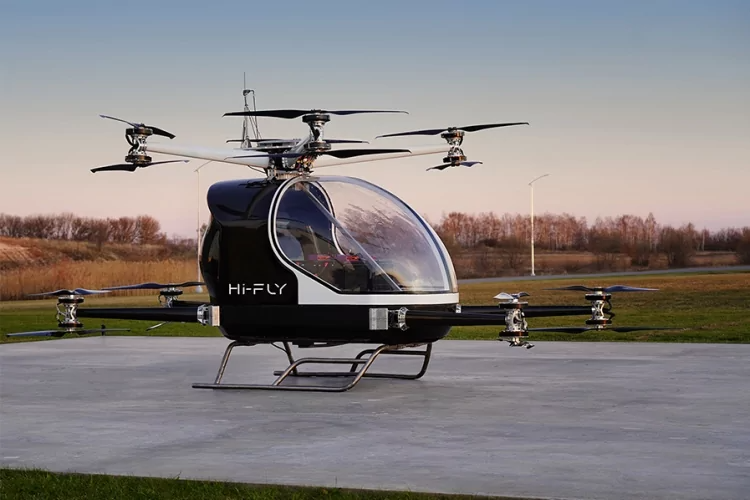 At this stage, the Hi-Fly S700 UAV can accelerate to 100 km / h, but the built-in battery lasts only 20-25 minutes of flight at a range of about 20 km. It is intended for the delivery of goods and medicines, as well as for emergency evacuation of people.