At the Army-2022 International Military-Technical Forum, an updated project 03160 Raptor 2.0 patrol boat was shown, which uses an active protection system, a smoke screen installation system, and an optical-electronic surveillance and aiming module.
The Raptor boats have been produced by the Pella shipbuilding plant for eight years now according to their own design, during which time almost two dozen boats have been transferred to the Navy. Initially, the boats were intended to carry out patrol service, deliver and disembark groups of marines, intercept and detain small targets, and participate in search and rescue operations.
But the new operating conditions that prevailed in 2022 forced the developers to make changes to the design, strengthen the protection and combat power of the boat, and also replace some equipment. "Raptor 2.0" took the main place in the open exposition of the Navy at the forum "Army-2022".
If earlier project 03160 was positioned as a patrol boat, now it is a multifunctional strike boat. The displacement increased from 28 to 30 tons. The length has increased from 16.9 m to 20 m. The power plant is equipped with two Russian CHD engines with a total capacity of 1678 kW. Russian VD370 water cannons are installed as propellers. Speed ​​was reduced from 50 to 48 knots (89 km/h).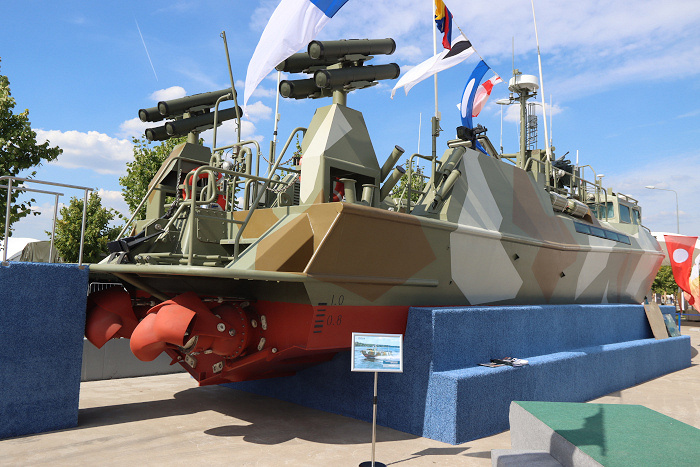 Raptor 2.0 received new weapons, including a shipborne remote-controlled module and two guided missile launchers. The range of use of guided missiles with a semi-active laser homing head reaches 8 kilometers. Such missiles are designed for use from drones and are at the stage of preliminary tests. The boat also received a central computer system and an operator's workstation.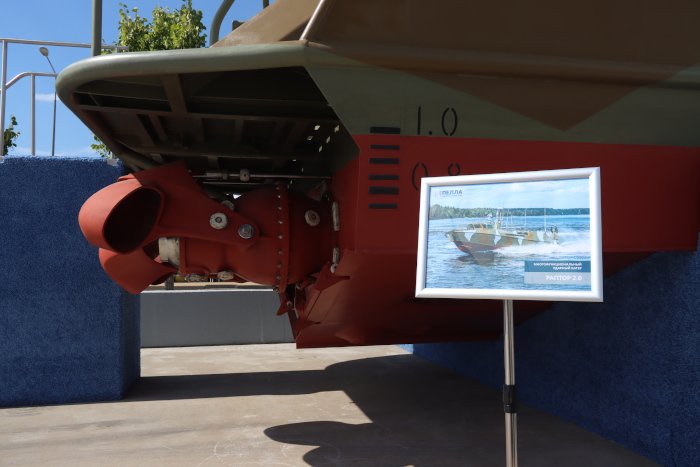 "Raptor 2.0" was developed taking into account the full localization of production, construction will be carried out at the facilities of JSC "Pella".