While the Ryzen 7000 processors are preparing for the start of sales, and in China they are already unofficially sold, the first major review of the top-end Ryzen 9 7950X appeared on the Web, moreover, from the developers of the famous SiSoft Sandra software package. True, they themselves did not test the CPU, but collected the results available in the database of their software.
Of course, the tests of this program are purely synthetic, but their results are still interesting.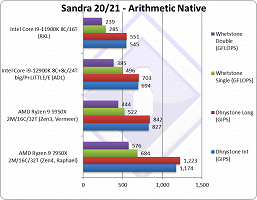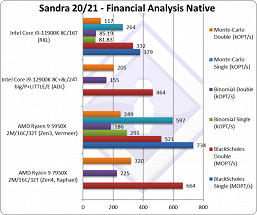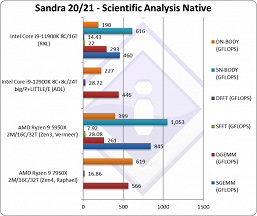 As you can see, the Ryzen 9 7950X is really very productive. It is faster than its predecessor by 30% to 100% and even more! Of course, such a result was only in one subtest, but still it was.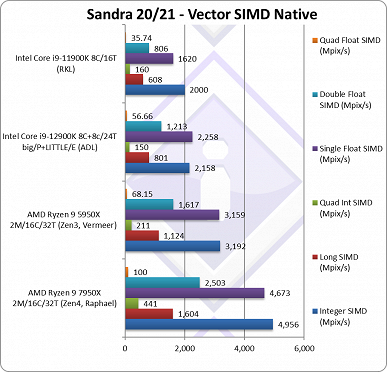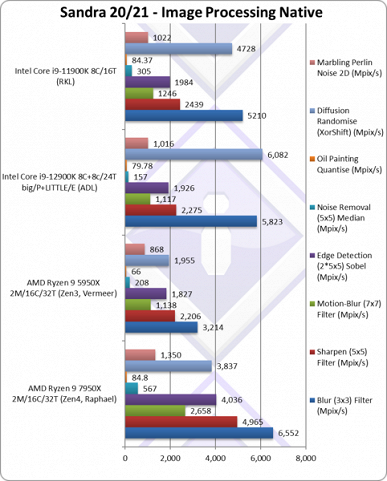 The software also indicates that the Ryzen 9 7950X is twice as good as the Ryzen 9 5950X in terms of price-performance ratio and more than one and a half times ahead of the Core i9-12900K.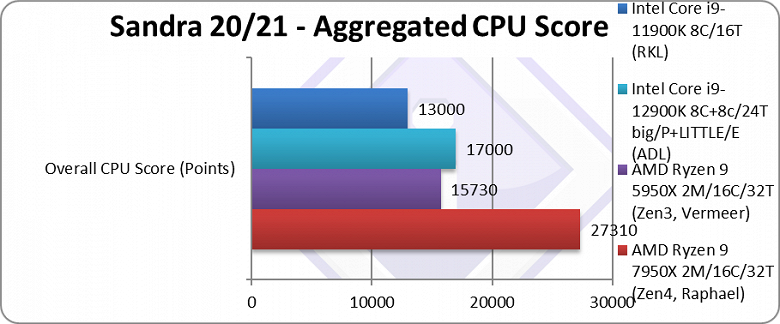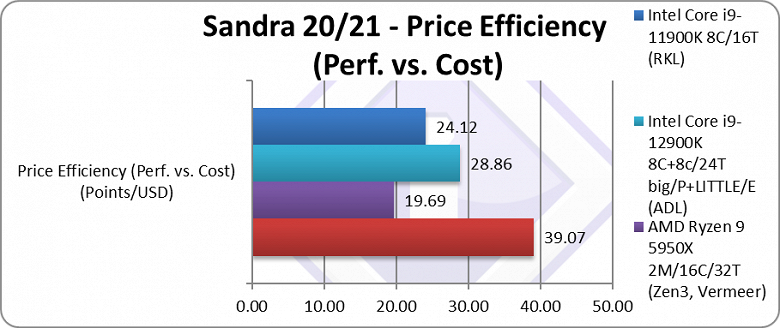 The authors of the review eventually gave the new product AMD 10 points out of 10, calling it a powerful processor.