In China, sales of the Changan UNI-K iDD crossover began: if in Russia this car is equipped exclusively with a 2.0-liter gasoline engine with 226 hp, then the Chinese version of iDD is a rechargeable hybrid.
The power plant includes a 1.5-liter engine and one electric motor, their total power is 306 hp. The electric motor is powered by a traction battery with a capacity of 28.39 kWh. On pure electricity, the crossover is capable of driving up to 135 km, and the power reserve of a charged and fueled car exceeds 1000 km (average consumption is 5.5 l / 100 km). Interestingly, unlike many similar hybrids, the dynamics here are not outstanding – up to 100 km / h UNI-K iDD accelerates in 8.1 s.
Changan UNI-K iDD dimensions are 4865 x 1948 x 1690 mm, wheelbase length is 2890 mm. Outside, there are handles hidden in the door and an iDD badge on the back, indicating a hybrid power plant.
The crossover is equipped with a Sony audio system with 12 speakers, a panoramic roof, a two-spoke steering wheel with a truncated rim, three screens as part of a digital instrument cluster (while the left screen displays only tire pressure, and the right screen shows the transmission and the image from the rear view camera). The top versions have heated, ventilated front seats (the driver's seat also has a massager), as well as adaptive cruise control and a driver fatigue recognition system.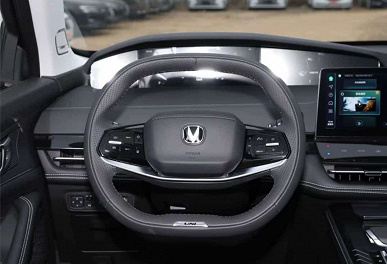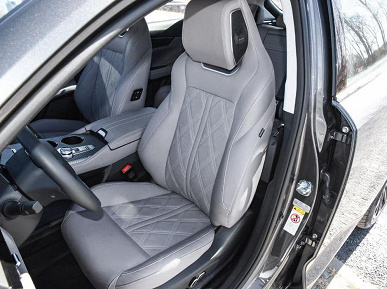 In total, Changan UNI-K iDD has four configurations, prices range from 27 to 31 thousand dollars.