Tests of the Chery Tiggo 8 Pro e+ hybrid crossover in Russian road and climatic conditions have been successfully completed. It will go on sale by the end of spring.
The Tiggo 8 Pro e+ hybrid crossover is built on the T1X modular platform, which was developed in partnership with Jaguar Land Rover. The T1X platform initially provided for the possibility of equipping the car not only with a traditional internal combustion engine, but also with an electric or hybrid power plant.
Dimensions Chery Tiggo 8 Pro e + are 4722 x 1860 x 1705 mm with a wheelbase of 2710 mm and a ground clearance of 180 mm. Front suspension – independent type McPherson, rear – independent multi-link. The battery with a high degree of protection is located in the lower part of the body. The internal modules are protected and will not be deformed in a collision. For a 5-seater seat configuration, the trunk volume is 892 liters, with the second row seats folded down – 1930 liters; in a 7-seat configuration – 193 liters. The curb weight is 1844 kg.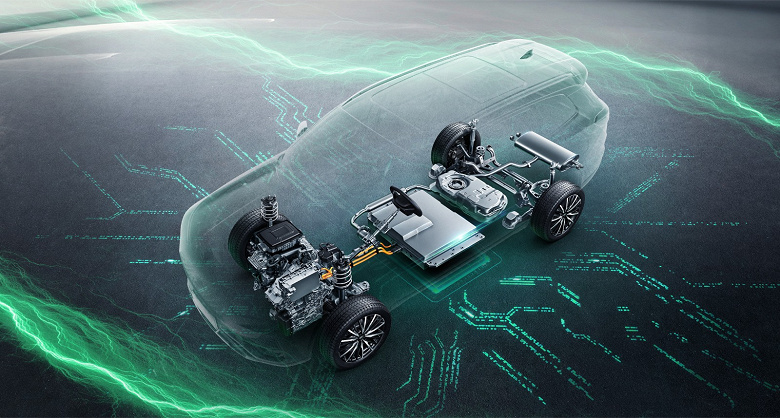 The car received a 1.5-liter turbocharged gasoline engine with a capacity of 147 hp. with a torque of 210 Nm and an electric motor with a total maximum 30-minute power of 88 hp. The total power of the engines is 235 hp.
The uniqueness of the DHT gearbox is that it can be aggregated with two electric motors at once, not counting the gasoline internal combustion engine. The manufacturer claims that today there are no analogues of such a power plant in the global automotive industry. Chery's DHT transmission has 9 modes of operation: single/twin motor drive, sequential drive, parallel drive, direct drive, single/dual motor power regeneration, brake regeneration, and double brake regeneration.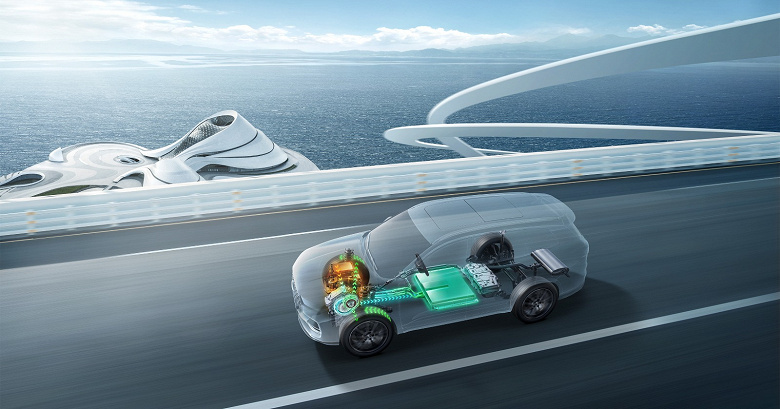 During tests in Russian road and climatic conditions, the following results were confirmed:
The power reserve with a full tank reaches 1000 km;
The range on pure electricity is 75 km;
Consumption per 100 km of track under ideal conditions is 1 liter, and when operating in real conditions, consumption ranges from 1.3 liters of gasoline with an octane rating of 92;
Acceleration to 100 km / h takes 7.5;
The maximum speed is 180 km/h.
The full charge time depends on the power of the charger, network power, external conditions (air and battery temperature) and ranges from 2.5 to 7 hours.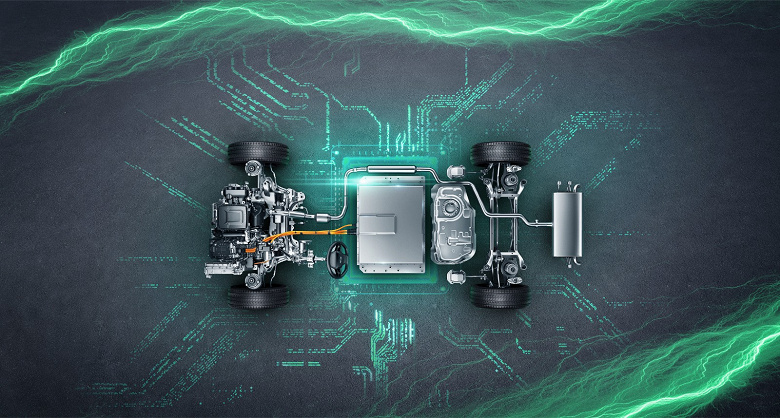 Packages and prices will be announced closer to the start of sales.