Geely not only introduced the new generation Atlas crossover, but also showed its new electric car, the Zeekr 009 minivan, on official images. Zeekr is Geely's electric premium sub-brand. The first Zeekr car, the Zeekr 001, went on sale last September and has already found 30,000 owners, while the Zeekr 009 is likely to be the second model in the range.
Zeekr 009 poses for the first time on the manufacturer's high-quality renderings – before that, only certain body elements were shown. The minivan has sliding rear doors, wheel arch bulges and a floating roof (this effect is created by black-painted body pillars). 154 LEDs were integrated into the Zeekr 009 radiator grille, and 402 LED elements in the design of the rear lighting equipment.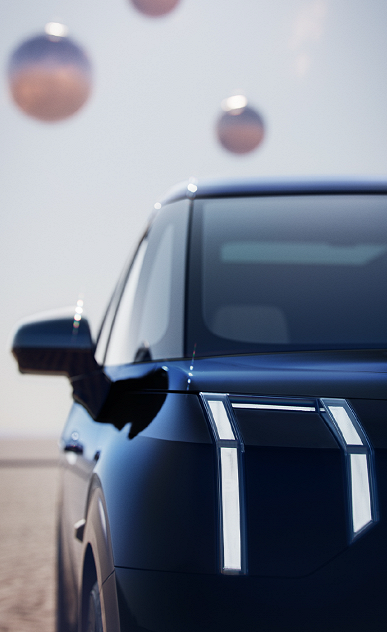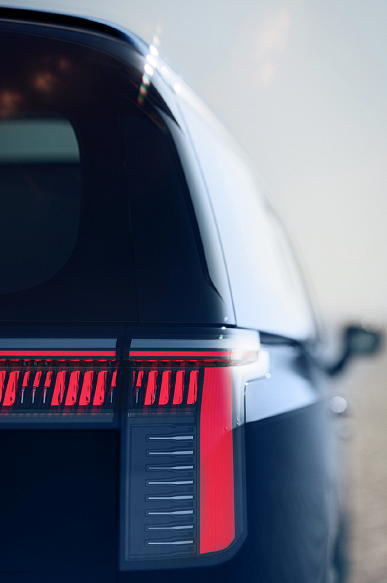 Dimensions Zeekr 009 – 5209 x 2024 x 1856 mm with a wheelbase length of 3205. The car is 264 mm longer, 174 mm wider and 89 mm Toyota Alphard. The dimensions of the 009 are impressive, but its potential competitors in the home market are barely inferior in size. The segment of premium minivans in China is experiencing a real dawn: the brands Voyah, Hongqi, Maxus and so on are ready to present their products here. True, most are still hybrid or purely gasoline models, so the Zeekr 009 has something to stand out.
The minivan will be available in both 6- and 7-seater versions. There is no data on the power of the power plant, but the cruising range is known – about 700 km. Given the considerable dimensions and weight (all electric vehicles are heavier than gasoline counterparts), one can think that a traction battery with a capacity of about 130 kWh will be used here. There will probably be all-wheel drive.
The Zeekr 009 will go into mass production within a year, with pricing to be announced closer to launch.