According to Chinese sources, the next Dongfeng Venucia D60 EV self-ignited when it was at the charging station.
Eyewitnesses say that white smoke first emanated from the body, and then an open flame blew out from the lower part, where the battery is located, which quickly destroyed the car.
According to Mydrivers, Dongfeng Venucia D60 EVs have been featured in spontaneous combustion stories on multiple occasions. On July 14 last year, at a charging station in Zhengzhou, a similar electric car caught fire while charging. A similar situation was recorded on April 15 in Guangzhou, as well as in a number of other cases.
The Dongfeng Venucia D60 EV has two battery versions with a range of 405 km and 481 km, which are equipped with 50 and 58 kWh batteries, respectively.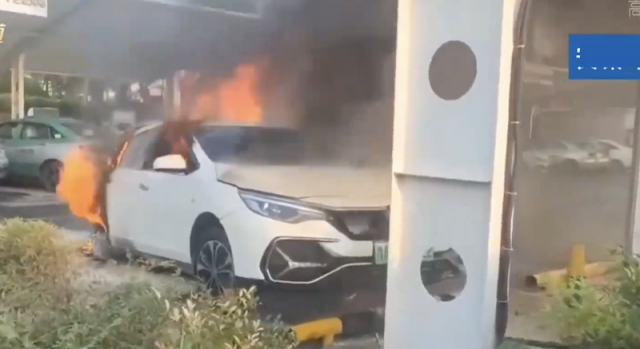 Dongfeng Venucia has not released an official statement regarding yet another fire.