According to a new patent discovered by CarBuzz at the German Patent and Trademark Office (DPMA), Porsche has figured out how to use 3D holograms to communicate between road users.
Porsche's new holographic system is believed to be a further development of head-up display (HUD) technology based on holograms. According to the patent document, the projector will be sized to be virtually invisible on the roof of a car, and a compact control module in the car will be able to process the visual data.
If this system reaches the market, it will most likely be installed first on the Porsche Taycan electric range. According to the patent drawings, the system consists of a small module located in the middle of the roof of the car. Porsche's patent application states that the shape of the holographic projector does not impair the car's aerodynamics.
This projector is supposed to create 3D images over the roof of a car using many tiny laser emitting elements. Declared high frequency display and full-color images.
A high-speed processor will be able to generate various images on demand. The patent mentions projecting warnings of road hazards to other motorists, repeating turn and brake signals, as well as test messages that will be visible to other road users.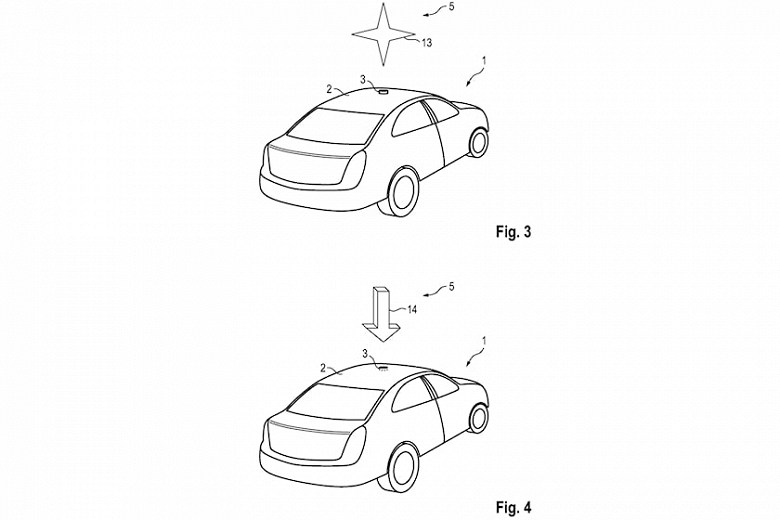 Perhaps this system will be used for advertising purposes.