New Delhi.
PMI Electric Buses: Electrification of means of transport is happening very fast in India and the trend of electric buses is gaining momentum especially in Delhi, UP, Gujarat, Maharashtra and other states. Now, when it comes to electric buses, then a company called Delhi based PMI Electro Mobility Solution Pvt Ltd, which came into existence five years ago, has become a force to be reckoned with. PMI has even outperformed top companies like Tata and Ashok Leyland and is gaining the top position. According to the latest data released by Vahan, PMI Electro has about 850 buses running across the country and this is the highest among the figures.

PMI Electro Mobility President Satish Jain told us in a recent meeting that PMI is striving towards achieving zero emission as well as promoting electric medium of traffic across the country, so we will expand very fast in the coming time. And intercity electric buses will also be run. PMI is promoting electrification of government school buses and ambulances along with operation of e-buses on the green route. At the same time, it is producing electric vehicles very fast. The company is making hundreds of buses every month and it is getting a lot of tech support from the world's leading company Photon Company.
PMI's electric buses in 24 cities across the country
Let us tell you that recently PMI Electro's electric buses are in 24 major cities across the country, including Delhi, Lucknow, Kerala, Ladakh, Odisha, Rajkot, Nagpur, Agra among many others. In early August, PMI's 777 electric buses were plying across the country and now the figure has touched 850. Along with this, the title of top bus company has also been achieved.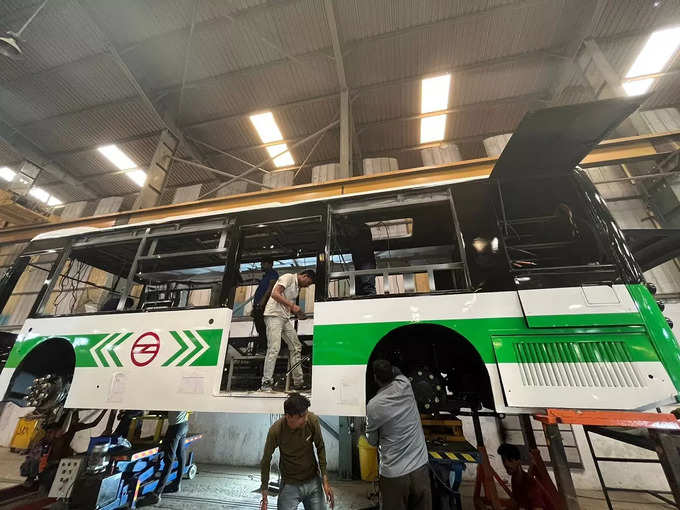 Buses from 7 meters to 12 meters
Let us tell you that PMI Electro Mobility buses come with lengths of 7 meters, 9 meters and 12 meters. Excellent in look and features, these buses are fitted with two CCTV cameras, through which they are monitored in real time and this shows the safety of the passengers as well as the status of the buses. In cities like Delhi, PMI has handed over electric buses to DMRC.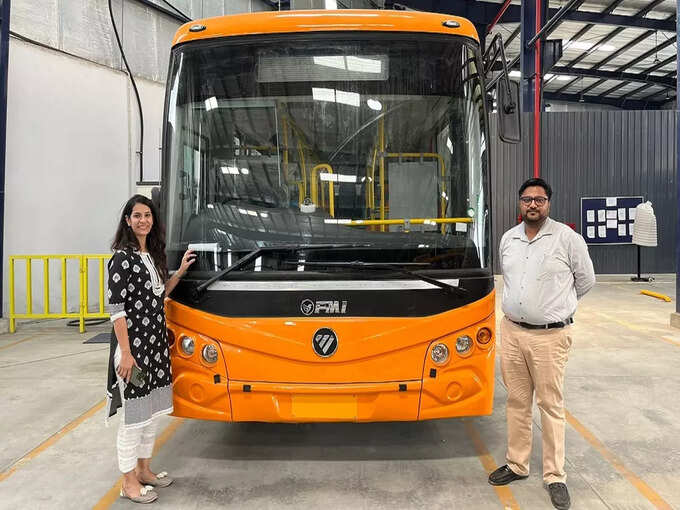 PMI electric buses are made in Dharuhera
Recently, we visited PMI Electro's manufacturing plant in Dharuhera, Haryana, in which all the information related to the making of buses to their operation was given by the officials of the company. Along with this, he also told how he gets tech support from Photon and during the making of buses, safety and all other important things are taken care of. PMI Electro Director Aman Garg and Corporate Affairs Head Manvi Jain shared their future plans during an interaction with NBT. Along with this, detailed information was given about the contribution, working and plans of PMI Electro in building a better and pollution-free future.