Alia Bhatt Breastfeeding Photo: Alia Bhatt surprised everyone by announcing her pregnancy on June 27, 2022, only after 2 months of marriage. The actress had posted a photo of sonography on Instagram.
Alia Bhatt Breastfeeding Photo: Bollywood actress Alia Bhatt has recently become a mother. The actress keeps posting pictures on social media while enjoying motherhood. However, till now no one has seen the face of Alia and Ranbir Kapoor's baby girl. Meanwhile, a picture of Aaliya is becoming fiercely viral on social media. In this picture, the Brahmastra actress can be seen breastfeeding the baby.
The good news was given only after a month of marriage,
let us tell you that Ranbir Kapoor and Alia Bhatt were tied in marriage on 14 April 2022 this year. After this, the couple surprised everyone by announcing their pregnancy on 27 June 2022 only after 2 months of marriage. The actress had posted a photo of sonography on Instagram. After this, the ceremony of Aaliya's baby shower was also done, many pictures of which were revealed on social media. They have named their little angel 'Raha'!
Alia's brafeeding photo went viral,
now a picture of the actress has created a sensation among the fans. In this photo, Alia Bhatt is seen doing breast feeding to the baby. This picture of Alia Bhatt in red saree is going viral. In this, a child is seen in the lap of the actress. Looking at the picture it seems that Alia is with her daughter Raha whereas the truth is something else..!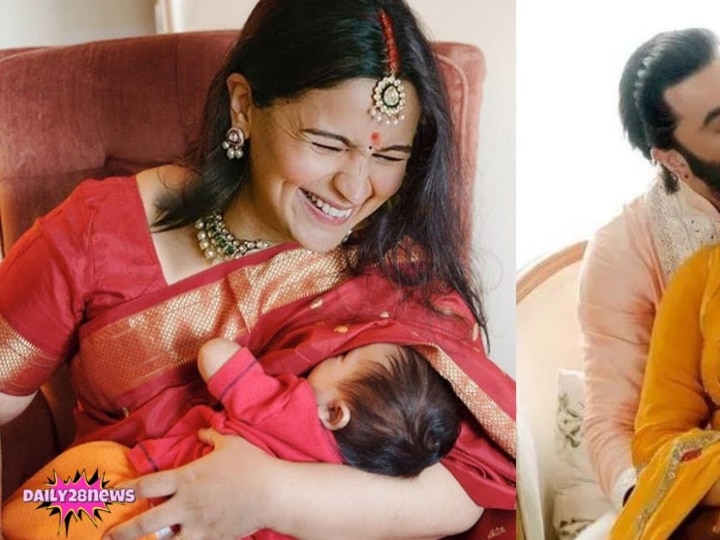 What is the truth of the picture?
This photo going viral in the name of Aaliya is very cute but it is not of Aaliya. Let us tell you that Alia Bhatt remains very active on social media and Alia has not posted any such picture on Instagram. When we searched the viral photo with Google lens, we found the original photo which is of another woman. Through google image search, we found this original picture on the web site of babycentre.in . Which proves that the viral image in the name of Alia is fake.