The team of the Russian marketplace Ozon announced the launch of a new feature. The Moments section has appeared in the mobile application.
This section contains a feed of photos, videos and broadcasts from sellers and users. Moments is only available in a few regions at first, with a major launch at a later date.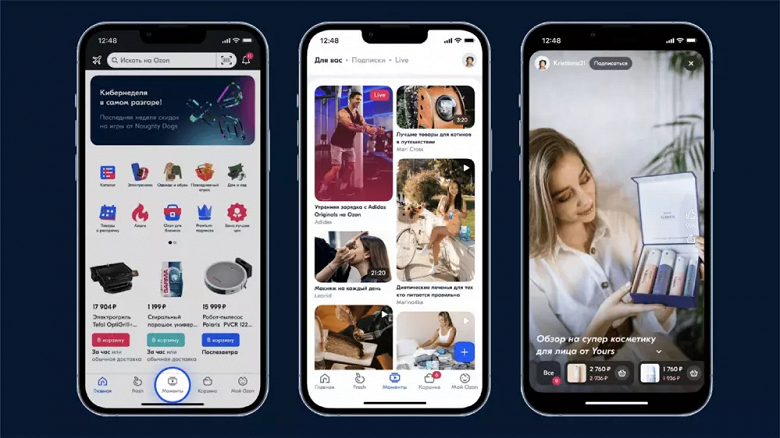 The press service of Ozon explains:
The direction of social commerce in Ozon has replenished with a new product – "Moments". In addition to live streams, the app now has a feed where users and merchants can share their content. Now "Moments" visible to Ozon users in several regions, they will soon be seen by the entire audience of the site.
Ozon plans to invest 1 billion rubles in support of content authors. Users will be able to add links to products in their videos and receive money for this, they will appear in the future. Other ways to monetize will appear later. In April, monetization in test mode will be available to bloggers and authors who apply in advance. It is planned to launch monetization for all users in the summer. The amount of the reward will depend on various engagement metrics, such as view rate, conversion to purchase, and number of views. At the initial stage, the remuneration can reach 80 thousand rubles per month.