Smartphone maker Oukitel has unveiled its first portable power station, the Oukitel P2001, after the company has previously been making indestructible phones. The device immediately made a splash on Kickstarter, the required amount was collected in a matter of hours.
This first-generation 2000 Wh portable power plant offers many options for its use. The device has a set of sockets, as well as connectors for charging and powering a variety of devices.
Portable power station Oukitel P2001 is capable of charging both mobile devices and household and construction tools. The manufacturer claims that Oukitel P2001 allows you to charge your smartphone up to 100 times, power a 65 W mini-fridge for up to 35 hours. The projector from such a battery can work up to 20 hours, you can charge the drone batteries several dozen times. Finally, according to Oukitel, the capacity of the Oukitel P2001 is enough in an emergency to "refuel" a Tesla electric car for 10 km.
Oukitel P2001 has a variety of power output ports that can be used at the same time. There are 6 USB ports, two of which are USB-C for 100W fast charging. There are also 6 AC outlets, two 12V/3A DC outlets and a 120W XT60 socket.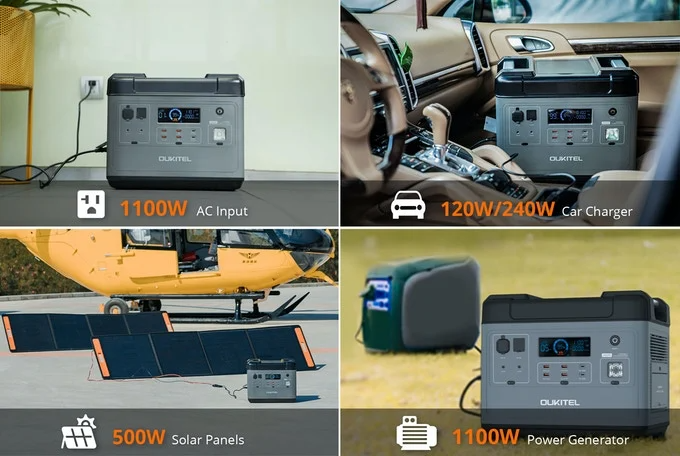 Oukitel P2001 can be fully charged in just 2 hours using a proprietary 1.1 kW charger. Oukitel also says that the charge rate for the P2001 is much higher than some of the well-known brands on the market. It also comes with a built-in adapter that other models don't have.
Oukitel P2001 can be ordered on Kickstarter for $999. Deliveries will begin in March 2022.
.