Indiegogo has begun accepting pre-orders for the OneXPlayer 2 portable Windows console. This system is a portable PC with an AMD Ryzen 7 6800U processor with 8 cores and 16 threads, a 12-core GPU and a large amount of memory: 16/32 GB of RAM (LPDDR5x- 6400) and 512 GB / 2 TB permanent (PCIe 3.0 NVMe SSD with the ability to install a drive on PCIe 4.0).
One of the important features of the new console are removable wireless game controllers. This allows you to bring the novelty closer to the Nintendo Switch, as well as use it as a tablet. OneXPlayer 2 is now available for pre-order through the crowdfunding platform, with shipments starting in early 2023.
Pre-order prices start at $899 for the base version with 16GB RAM and a 512GB SSD. Note that the novelty is equipped with a large 8.4-inch display with a resolution of 2560 x 1600 pixels and a brightness of 350 cd / m².
Also note the battery at 65.5 Wh, which will last up to 3 hours of play or up to 6 hours of video viewing. For charging, there is a 100W adapter that "fills" the battery by half in 40 minutes.
Of the wireless communication channels, we note Wi-Fi 6E and Bluetooth 5.2, and the controls are represented by analog sticks, buttons, triggers and a 6-axis gyroscope. By the way, to use the gamepads in wireless mode, you will have to buy an adapter for $29, which will provide the gamepads with power and communication. In fact, if they are simply disconnected, they will not work.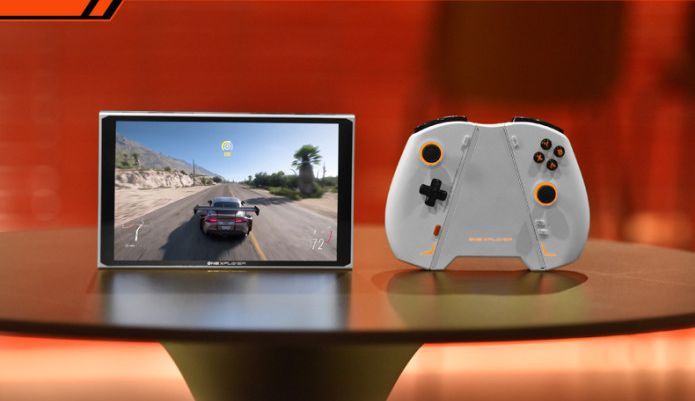 It has not yet been announced in which markets the OneXPlayer 2 will first appear.