Calling Smartwatch Under 2k: Two such smartwatches have been launched in the market, which come with cool features. The price of one of them is 10 thousand rupees, but it is getting only Rs 2,199 in the offer. Let's know the price and features of Mustard Rock and Mustard Tempo …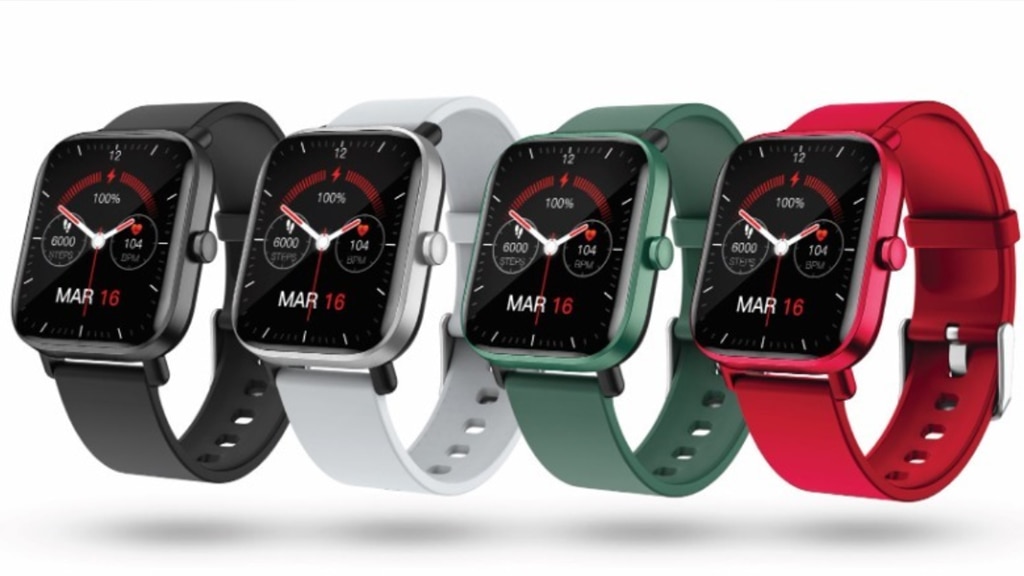 Mustard Rock and Mustard Tempo Launch: Popular lifestyle brand Mustard has launched two new wearables, namely Mustard Rock and Mustard Tempo. Both the smartwatches come in a very premium look and are perfect for an active lifestyle. The new wearables have more than 120 sports modes, one week battery life and crisp display. Let's know the price and features of Mustard Rock and Mustard Tempo …
Mustard Rock And Mustard Tempo Price In India
Mustard Rock and Mustard Tempo come with 1 year warranty and are available in the market with introductory offers of Rs 2,199 and Rs 1,399 respectively. By the way, let us tell you that the price of Mustard Rock is Rs 9,999 and the price of Mustard Tempo is Rs 3,999. But at present, the watch is getting cheap in the offer. Users can buy these devices from the company's official website, Amazon.in, Flipkart.com and other major online and offline stores across India.
Mustard Tempo Specifications
The Mustard Tempo is a premium looking smartwatch that comes with a 1.69-inch square display. It comes with a smooth user interface and rotating crown. Body made of lightweight alloy and skin friendly with colorful silicone straps, the tempo will go well with every outfit. With over 100 customizable cloud-based multi-watch faces, this smartwatch gives a premium look. Beneath the great looking dial are some health and motion sensors, which will take care of your health and fitness throughout the day. Sleep Monitor, Drink Monitor, Pedometer, Sedentary Reminder, Menstruation Tracker, SpO2 Tracker, Heart Rate Monitor are just a few of these sensors. Apart from this, this smartwatch counts steps, distance and calories burned, onboard gyro sensors and more than 120 sports modes to help you stay fit. With its help, you can track walking, running, cycling, badminton, football etc.
Mustard Rock Specifications
Mustard Rock is one step ahead of Mustard Tempo. With bold, durable, lightweight and sleek alloy dial, 1.81-inch HD display, crisp and smooth user interface, this watch can also be controlled from the rotating crown. This will come in handy for people who are busy with work throughout the day as its high-definition mic and speaker along with the Bluetooth calling feature allows you to easily listen to your calls. If you need a smart assistant, its onboard AI voice assistant is ready to help you. You can check weather updates, check cricket scores, set reminders and get traffic information. 
Will not spoil in water
The Mustard Rock and Mustard Tempo are protected from water, sweat and dust with IP68 enclosures, so you can go outside without worrying about the weather. Both smartwatches come with 280mAh battery, USB magnetic charging. Their battery lasts up to 7 days when fully used and 30 days in standby mode.