Representatives of the Ministry of Industry and Trade talked a lot and often about the imported Russian aircraft SSJ New and MC-21, without saying the most important thing – when mass production will begin. Today, the head of the United Aircraft Corporation (UAC), Yuri Slyusar, put an end to this issue: serial production of the SSJ New and MS-21 will be launched only in 2024.
"Taking into account the production cycle and accelerating the implementation of the import substitution program, including the engine, on-board radio-electronic equipment and other systems and units, it is planned to enter the serial production of a Russified aircraft by 2024 [SSJ New]. According to MS-21, the key task is to start production of the machine in the Russian version in 2024", – he said.
The day before, Slyusar reported that first flight of SSJ New scheduled for mid-2023. Earlier, the head of Rostec (UAC is part of this state corporation) Sergey Chemezov reported that in 2024 it is planned to start production of 20 of these aircraft. At the same time, Rostec nevertheless noted that some small proportion of components would remain foreign.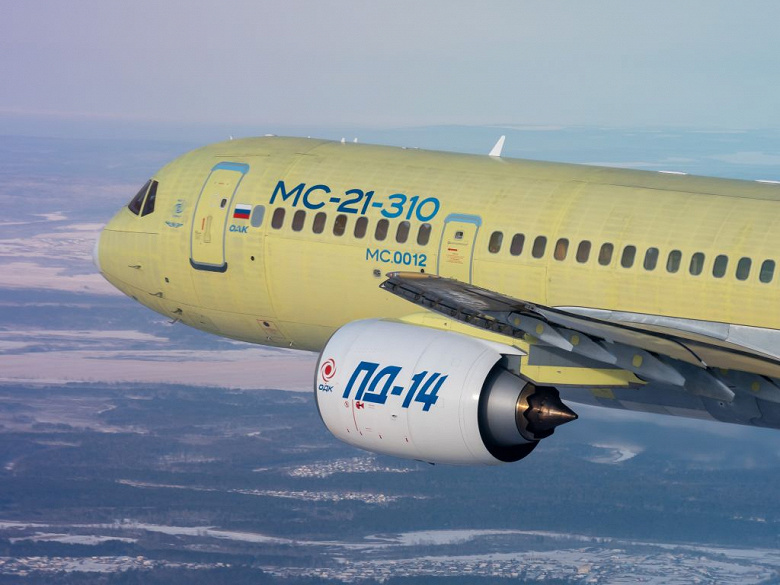 Obviously, very few aircraft will be produced in the first year – it is far from a fact that it will be possible to produce the 20 pieces that Chemezov spoke about. Therefore, rhythmic deliveries for the renewal of the fleets of Russian companies should be expected only starting from 2025, and until then there is and will not be any alternative to the Russian Boeing and Airbus.
SSJ 100, we recall, belongs to the family of regional ships. The flight range of the basic version is 4.4 thousand km, the capacity is 98 passengers. Its use began in 2011. SSJ New is a modification of SSJ 100 with maximum import substitution of components and systems. In addition to replacement engine with SaM 146 on the PD-8, work on the SSJ New provides for the replacement of key foreign systems with domestic ones.
MS-21 is a medium-haul civil aircraft under development with a capacity of 163 to 211 passengers. At the end of 2021, he received a basic type certificate, in December he made his first flight with a Russian composite wing. Initially, in 2022, the UAC planned to release six MS-21s. It was expected that at the first stage the aircraft would be delivered to customers with PW 1400 engines, later they would have a choice between PW and Russian PD-14. At the moment MS-21-310 with PD-14 is being tested.