Nvidia's Frame Generation technology, supposedly at the heart of DLSS 3, actually works by itself, as it turns out. Moreover, it can work with competitors' supersampling technologies.
The Igor'sLAB resource was testing the GeForce RTX 4090 when it found that in Spider-Man Remastered the game settings allow you to enable Frame Generation without enabling DLSS 3, as well as activate Frame Generation, at the same time enabling AMD FSR or Intel XeSS.
The authors contacted Nvidia to see if this was a bug, and the company has confirmed that Frame Generation does indeed work separately from DLSS, even though DLSS 3 is optimized to work with this technology.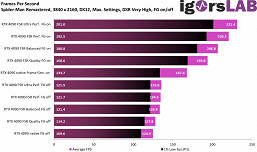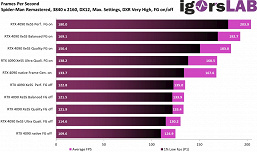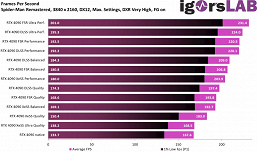 As a result, the source checked the work of Frame Generation with DLSS, FSR and XeSS. It turned out that the difference in image quality is small. DLSS and FSR were slightly better than XeSS, and the difference between the two was that FSR provides a slightly sharper image, while DLSS has slightly less artifacts. In terms of performance, the difference is also minimal.
In practice, this means that gamers can include any supersampling technology along with Frame Generation, but whether anyone needs such a choice is an open question.