Jon Peddie Research analysts recently published general GPU market reportnow we have their report on discrete graphics cards directly.
In the third quarter, shipments of discrete graphics cards (more precisely, GPUs for discrete graphics cards) fell to 14 million, that is, an incredible 41.6%! At the same time, the third quarter is usually the strongest in this market.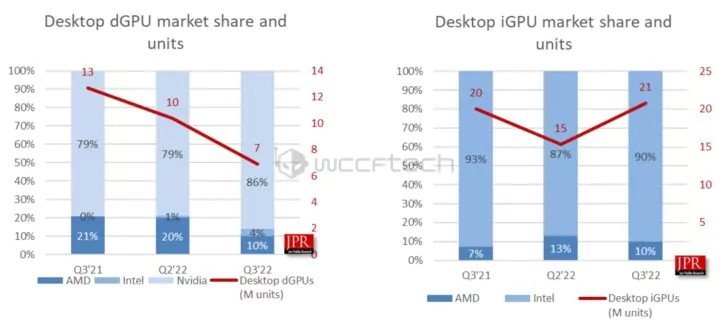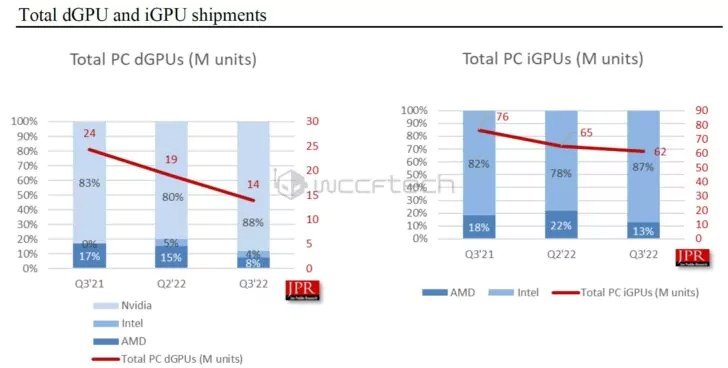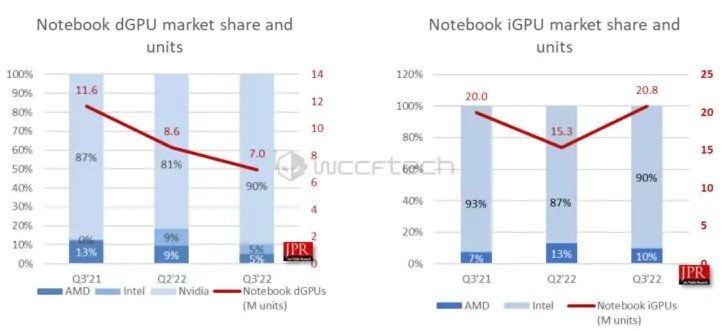 Nvidiz remains the undisputed market leader, and in annual terms, the company has significantly strengthened its position. In the market as a whole, it now holds 88%, in the desktop graphics market its share is 86%, and in the mobile segment it has grown to a record 90%.
In the same order, AMD's share is 8%, 10%, and 5%, while Intel's share is 4%, 4%, and 5%.
Here it is worth noting separately the position of Intel in the segment of graphics cards for desktop PCs. Since we are talking exclusively about Arc cards, Intel's result of 4% versus AMD's 10% looks very impressive.