So, with a video card GeForce RTX 4090 we have already figured out, but it is still a top-end and very expensive model. And what will the more affordable RTX 4080s offer?
While we don't know when these cards will hit the market, Nvidia has already revealed their performance in several games.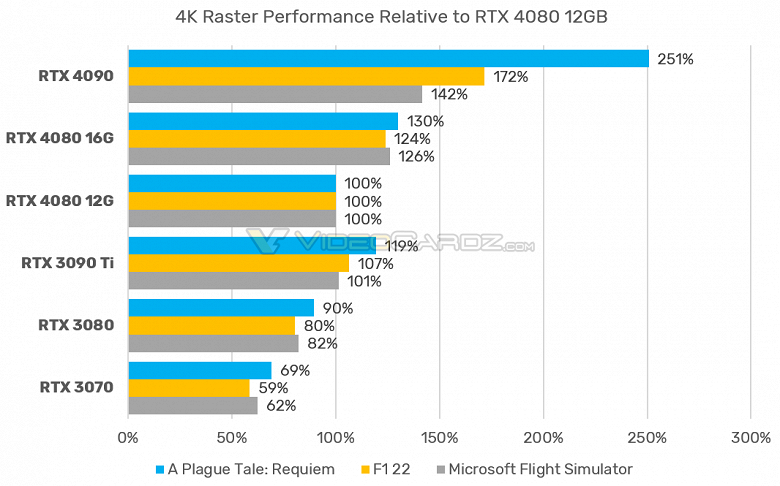 It turns out that the RTX 4080 12GB, which, according to many thematic resources, should have been called the RTX 4070, will perform at the level of the RTX 3090 and RTX 3090 Ti, depending on the game. The older RTX 4080 16GB will already easily outperform the previous generation Nvidia flagship, although the difference will not be huge. As for the gap between the two versions of the RTX 4080, it will be around 25-30%.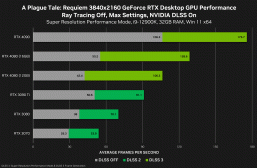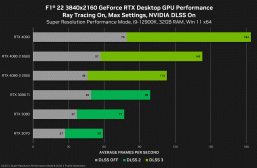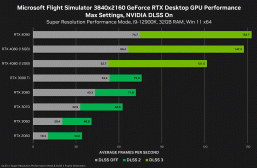 You can also see the results of testing using DLSS, and in the case of new cards, DLSS 3 is involved. As we know, it gives more gain than DLSS 2, thanks to which, as a result, the RTX 4080 12GB is confidently ahead of the RTX 3090 Ti by 15-20%, and the RTX 4080 16GB is already 30-45% faster than the RTX 3090 Ti. The results in Microsoft Flight Simulator should not be considered together with the rest, as DLSS 2 does not work well in this game.
Today we also learned that even two RTX 3090 Tis in SLI can't handle an RTX 4090.