Nvidia accidentally (or not) confirmed the existence of the GeForce RTX 4070 graphics card. Of course, no one doubted that such an adapter would come out, but Nvidia shared official materials regarding this model for the first time.
Unfortunately, this is not about performance, but about the operation of Reflex technology, which reduces latency. As you can see on the slide, the RTX 4070 even without Reflex shows much lower latency than previous generation cards, and Reflex allows you to reduce latency even more.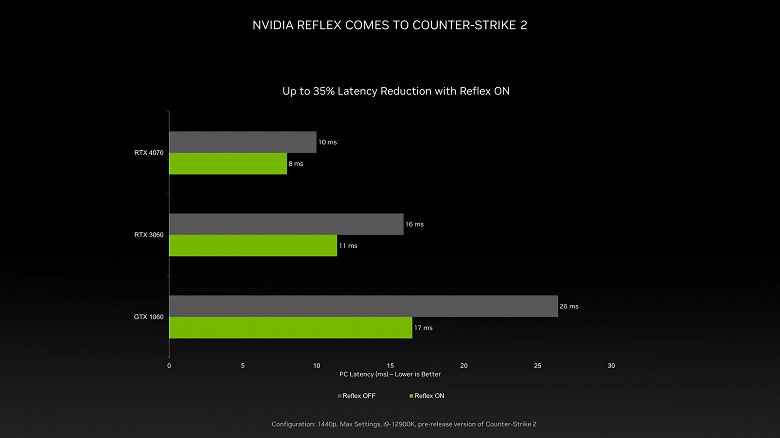 True, as we can see, the effect of activating Reflex, at least in Counter-Strike 2, is lower than that of the RTX 3060 and GTX 1060.
Recall that the RTX 4070 should be presented on April 12, and sales will start a day later. All leaks say that the adapter will receive 5888 CUDA cores, 12 GB of GDDR6X memory and a 192-bit bus. The card is expected to cost $600.